Jewish World Review July 22, 2005 / 15 Tammuz, 5765
Software diversity proves valuable
By Mark Kellner
http://www.JewishWorldReview.com | It bears repeating: It's good for most computer users, I believe, to have, or have access to, more than one type of any application. Diversity in software options is a wonderful thing.

For example, I like Microsoft Word — really, I do — but it's also good to have WordPerfect, among other options, on the PC, and NisusWriter Express, among others, on the Mac, as alternatives. Why? There are some things the other programs can do better or differently. As long as you can exchange files from each with Word, and you can in one format or another, you can use these alternatives without too much hassle.

On the spreadsheet side, it's a bit tougher: Apart from OpenOffice (www.openoffice.org) and its variants, there's not much out there besides Microsoft Excel that will run on PCs and Macs. Yes, Lotus 1-2-3 still exists in one form or another for PCs, but one aspect of the kind of software diversity I'm thinking of involves being able to work on more than one platform: Windows, Mac and even Linux. For that, OpenOffice reigns supreme.

Another cross-platform champion, again mentioned here before, is the Firefox/Thunderbird duo, which are two popular, and free, Web browser and e-mail "client" software applications. The two programs (http://www.mozilla.org/) run on the Windows, Mac and Linux platforms. They have advantages over the commercial applications, and they are worth investigating, as well as using.

If your computer can tolerate it in terms of disk space and processing power, I think it's important to have at least one or more alternatives to your regular programs available. Not every program can handle every task equally, and sometimes program "Y" can do it better than application "X." Take Web browsing: my bank, which shall remain nameless, has a Web site that likes Firefox better than it does Apple Computer's Safari browser. I don't know why, but when I want to find my account information in a hurry, I use Firefox.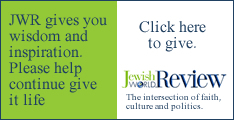 Conversely, there's nothing better to handle certain key word processing features, at least that I've seen, than Microsoft Word. I like the way you can insert and edit headers and footers on a page, and I also like the way in which it handles endnotes, something not possible in certain other applications.

Having these extra programs might seem a needless expense or burden on your hard drive's capacity, so obviously some discernment is needed. If you can't afford to buy multiple applications, scout around for "freeware" programs such as OpenOffice or the Gimp photo/graphics program.

What criteria should you have for alternate programs? One is that they shouldn't harm or disable key functions of your computer. Another is compatibility with other program file formats. If you can't exchange spreadsheet, word processing or presentation graphics files with Microsoft applications, forget about it; if you can't process the same kinds of images as Photoshop, then that potential graphics program isn't worth it.

Perhaps the greatest key is to think — really, seriously think — about what you do with your computer every day, where and how you do it and what you want to use to accomplish those tasks. Then, find the software you need to make these things happen, and go to it.
Every weekday JewishWorldReview.com publishes what many in in the media and Washington consider "must-reading". Sign up for the daily JWR update. It's free. Just click here.
JWR contributor Mark Kellner has reported on technology for industry newspapers and magazines since 1983, and has been the computer columnist for The Washington Times since 1991.Comment by clicking here.
© 2005, News World Communications, Inc. Reprinted with permission of The Washington Times. Visit the paper at http://www.washingtontimes.com