Jewish World Review July 15, 2005 / 8 Taamuz, 5765
Wi-Fi access rises for traveler
By Mark Kellner
http://www.JewishWorldReview.com | PLAINFIELD, Ind. — Ten miles outside of Indianapolis, I learned one more in a series of tech lessons garnered during a recent, 15-day road trip: The Wi-Fi revolution has begun.

Actually, I had sensed it earlier, in Highland, Ill., where the Blue Springs Cafe, noted for its "foot-high pies" with huge meringue tops, greeted visitors with news that it was a wireless "hot spot."

But most people head to that eatery for a meal, not for e-mail. Hotels are another matter entirely.

The Comfort Inn in Plainfield, a franchise outpost of the Choice Hotels empire, offers free, high-speed Internet in all its rooms; some are wireless and soon, a clerk asserted, all will be.

The same free Internet, usually wireless, can be found at the Pear Tree Inn of Terre Haute, on the other side of Indiana, and at its sister Drury Inns, the Holiday Inn Express chain and a raft of others, including Sleep Inn, another brand of Silver Spring-based Choice Hotels.

This is a welcome change from two or three years ago, when high-speed Internet was a $10-per-day add-on. Wireless service was found in some rooms, but, again, at a price.

Having wireless access, or at least high-speed service, is a blessing that keeps business travelers (and other wired types) in touch with the world.

Now, if you have wireless capability in your room, it's likely to support more than one computer. But if your high-speed connection is via an Ethernet cable, then a product such as Netgear's WGR101 Wireless Travel Router, an $80 product available online and at many retailers, might be the thing for you. Set it up in "multiuser" mode and you and your traveling companion can share that Ethernet connection. Or you can just have the freedom to move around the room and work where it's comfortable.

I haven't tested this Netgear product yet, but I like the concept. Similar units are available from wireless gear makers D-Link and SMC. All support the 802.11g standard, which is one of the faster speeds around, though not the fastest.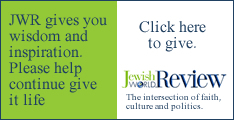 Along with these innovations, what else did I learn? One thing is that a 12-inch notebook is a good thing to have, but there are limitations to that display. Having just spent 10 days of intensive work using Apple's 12-inch PowerBook G4, I'm impressed by its performance but remain a tad ambivalent about the display. If a small-screen portable is your "desktop replacement," get a larger external monitor for home use.

Also, you can never have too many power adapters. Most of my days on this trip were split between a hotel room and a convention center. Having power adapters in both places (one in a fixed, secure work location) made things a tad easier. That's not a huge revelation, I know, but small can be important, too.

In that vein, let me also speak of the wonder of flash drives. In a hectic work environment, sharing files via these thumb-sized devices was a tremendous help. They are cheap enough now — as low as $28 if you shop carefully — as to almost be throwaway items. Grab a few for your next "away team" project and see how helpful they are.

As always, though, the most important thing to pack for a tech road trip is common sense: Keep your equipment well secured, watch out for suspicious characters and suspicious e-mail, and remember to have some fun.
Every weekday JewishWorldReview.com publishes what many in in the media and Washington consider "must-reading". Sign up for the daily JWR update. It's free. Just click here.
JWR contributor Mark Kellner has reported on technology for industry newspapers and magazines since 1983, and has been the computer columnist for The Washington Times since 1991.Comment by clicking here.
© 2005, News World Communications, Inc. Reprinted with permission of The Washington Times. Visit the paper at http://www.washingtontimes.com