Jewish World Review July 26, 2005 /19 Tammuz, 5765
Nobody's perfect — not even the Tooth Fairy
By Marybeth Hicks


http://www.JewishWorldReview.com | Of all the roles associated with parenthood — valet, chauffeur, personal chef, personal trainer, appointment secretary, private tutor, long-range planner, financial adviser and psychoanalyst — the one at which I am an abject failure is Tooth Fairy.

Listen, I am just as excited as the next parent when my children go through phases of growth and development, and this includes the fun of seeing them lose their teeth, offering months of gummy grins and charming lisps.

Toothless children are cute, especially when they try to pronounce Saskatchewan or eat corn on the cob or blow bubble gum into huge orbs through the temporary gaps in their mouths.

As a function of parenting, however, the whole Tooth Fairy thing eluded me from the beginning. You might think I'm exaggerating, but I'm not.

Here is what happened the first time my eldest daughter lost a tooth: Bedtime came, not early enough for once, and with it the rituals of bathing, brushing and prayers. I tucked my 7-year-old into bed and listened to her ask G-d to bless "our whole family and especially the Tooth Fairy, that she has a safe journey to the space under my pillow."

Naturally, given her excitement, sleep came reluctantly. I checked on her a few times in an effort to accomplish the fairylike duties that were my maternal obligation, but she wasn't giving up easily. She wanted to see the Tooth Fairy — meet her in person — maybe play together for a while in the soft glow of the streetlights streaming through her windows.

Eventually I forgot why I was waiting and went to bed.

The next morning, my daughter came rushing down the hallway and burst into our bedroom. "Guess what the Tooth Fairy left under my pillow? My tooth." Then came the sobbing and self-pity. ("It's my first tooth, and the Tooth Fairy didn't even care.")

My heart sank.

I intended to be the perfect mom by rewarding her bravery in the face of this dental rite of passage, and instead I blew my debut appearance as the Tooth Fairy.

I feigned confusion, said something like, "There must be an explanation," and shot my husband a look that meant "cover for me." Racing downstairs, I dashed off a note with my left hand (a clever disguise of handwriting), slipped it into an envelope along with a dollar bill and taped it to the window at the front door.

The note said: "I cannot get into your house unless you leave the front door unlocked. Here is your money. Please leave the tooth under your pillow again tonight. I will pick it up. Don't forget to leave the door open. T.F."

It was a lame attempt to cover my ineptitude, but she bought it.

Subsequent efforts to maintain the Tooth Fairy fantasy have met with similar results, but I have learned to accept that this is one area of parenting at which I'm inconsistent, at best. Sometimes the fairy shows up; sometimes she doesn't.

More often than not, when the children in my home lose a tooth, they hand over the ivory and collect the cash, recognizing that an imperfect Tooth Fairy is still a source of income. Thankfully, my children no longer take personally the fairy's slights; I think they finally understand she's doing the best she can.

As with many aspects of parenting, I never appreciated the lengths the Tooth Fairy takes to fulfill her duties until I became a Tooth Fairy myself.

I know I'll never be perfect, but I still have one child left challenging me to improve. At age 7, my youngest daughter constantly wiggles and wonders when the next tooth will fall out, making way for permanent — though grossly crooked — choppers.

On a recent visit with my parents, just before I tucked her into bed, she lost her fourth tooth, a tiny white reminder of the baby who once cried for days when it cut through her gums to create her endearing smile.

As usual, we put the tooth in a baggie and slid it under her pillow. Then I closed the bedroom door and promptly erased my Tooth Fairy role from my mind. I mean, I literally never gave it another thought — a fatally flawed fairy, that's me.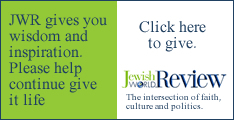 In the morning, my daughter waited for her grandparents to awaken and announced to them, "Guess what the Tooth Fairy left under my pillow? My tooth," echoing shades of her sister.

"I even left her a note," my daughter explained. "A friend of mine left a note asking the Tooth Fairy for 20 dollars, and she got it. So I left a note and asked for 50." Precocious? Perhaps. Obnoxious? Obviously.

Her grandfather (aka "Puppa"), moved by her resourcefulness, if not her business acumen, sneaked possession of the baggie and her note to the Tooth Fairy. He removed the tooth, slipped her reward inside and dashed off a reply: "This is only a 20-dollar tooth."

It occurred to me she might have figured out the whole Tooth Fairy thing, what with the fairy's delayed appearance. "Did someone tell you I'm the Tooth Fairy?" I asked her later that day.

She looked at me a bit incredulously. "You're not the Tooth Fairy, Mom. Puppa is." She got that right. There's no way I would give her 20 bucks for a tooth.
Sign up for the daily JWR update. It's free. Just click here.
JWR contributor Marybeth Hicks, a wife of 18 years and mother of four children, lives in the Midwest. She uses her column to share her perspective on issues and experiences that shape families nationwide. To comment, please click here.
© 2005, Marybeth Hicks