Jewish World Review July 6, 2005 /29 Sivan, 5765
Great coach offers Dynamite summer
By Marybeth Hicks


http://www.JewishWorldReview.com | "Hi, Coach," I said, cradling the phone between my right ear and shoulder. "I need to know what your thoughts are on cups." The topic had struck me as I folded a basketful of my son's clothes.

"Cups?" said my son's baseball coach.

"Yeah, cups. I need to go shopping, and I'm not sure if I should buy a cup before tomorrow's game."

"I think a water bottle will be fine," Coach said.

Thus began the season for coach Peter Dewan, the leader of this year's baseball dynasty in our recreation department's Bronco League under-12 division. Little did he know when he took on his role as baseball coach that his job description would include a discussion of intimate athletic apparel with an inexperienced mother.

The coach didn't have a ready answer to my question, but when it comes to teaching a group of boys about the great American pastime, he's a coach who knows his game.

These days, coaches play a huge role in the lives of our children. Orchestrating the activities that keep them moving through the seasons, coaches have the power to make our children's athletic experiences positive or negative — regardless of the team's win-loss record.

After eight years watching from the sidelines, I've concluded it's unlikely that our mailbox someday will be stuffed with recruiting offers from the country's finer sports programs, but developing their athletic potential is only one of many reasons we encourage our children to play sports.

When it comes to participating in athletics, I count on our children's coaches to help us prepare them for something more than a sports career. I'm looking for life lessons, the ones that apply to the "big game" — adulthood.

Good coaches can teach perseverance, inspiring an unexpected burst of growth and maturity in a child who has no concept of his own abilities. They make it fun to compete because they know that even a losing score can teach a winning lesson — how to be gracious.

Good coaches treat every player like a starter, knowing that even those with limited skills will give their all when they feel their contributions are valued. In this way, a good coach teaches self-confidence and pride.

On the other hand, a bad coach can be downright dangerous. We've all seen them out there — screaming from the sidelines with veins popping out of their collars, berating and belittling their players in the name of competition. Bad coaches want to win at any price, even at the cost of a child's dignity.

Coach Dewan is one of the good ones. He focuses on teaching the fundamentals of baseball, building skills and an understanding of the game's strategy so all the boys can contribute to the team's success. He rotates the boys around the diamond, so everyone may play any position during the season. He encourages the boys equally when they get a hit and when they strike out, knowing they'll improve when they feel their coach has faith in them, not when they feel they have been criticized.

Most important to this mom on the sidelines, Coach Dewan shares a love for the game that can only be taught by a romantic — someone whose baseball experience goes beyond the diamond and all the way to the heart.

From choosing the team's name (they became the Dynamites because they all love the movie "Napoleon Dynamite") to assigning numbers on their jerseys (each player wears the number of a major-league Hall of Famer), Coach Dewan has built a team with a unique spirit and personality — a team that values fun and respects the great traditions of America's greatest sport.

When the Dynamites take the field in their blue-and-white jerseys, they look every inch the players who might have manned the field in 1968, when Coach Dewan was the boy in the baseball cap.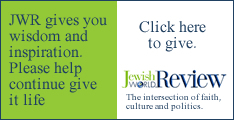 "I played baseball morning, noon and night as a kid. I would ride my Sting-Ray bike up to the ball diamond with my glove slid over my handlebars, looking for a pickup game," he recalls.

He remembers tucking a transistor radio under his pillow and staying up late to listen to his hometown major-league team play away games on the West Coast. "My dad would come into my room at 1 in the morning and tell me to turn it off," he says.

Coach Dewan still has his baseball card collection. Someday, he'll pass it along to his two sons, the older of whom plays on the team.

Tapping into his own sweet recollections, Coach Dewan is creating baseball memories for a new generation of boys. At the end of the season, the Dynamites' record won't be nearly as important as the personal achievements of each player — a homer or a stolen base or a great catch — a singular, stellar performance that each boy will always remember and may often recount.

There isn't much left of the season, but thankfully, the schedule still has a few Monday and Wednesday evening games. Those nights, as the sun drops below the tree line behind home plate, I'll cheer and clap from the grassy sidelines while inning after inning, the Dynamites fill the July twilight with the sights and sounds that might just occupy my son's fondest memories of summer.
Sign up for the daily JWR update. It's free. Just click here.
JWR contributor Marybeth Hicks, a wife of 18 years and mother of four children, lives in the Midwest. She uses her column to share her perspective on issues and experiences that shape families nationwide. To comment, please click here.
© 2005, Marybeth Hicks