Jewish World Review July 27, 2005 / 20 Tammuz, 5765
Strange new reality makes us all players in a film-noir existence
By Froma Harrop


http://www.JewishWorldReview.com | GRAND CENTRAL STATION, New York City — Who was Jean Charles de Menezes? We know he was a Brazilian shot dead by police on a London subway.

A 27-year-old electrician, de Menezes was by all accounts totally unconnected to terrorism. But through his behavior and cruel coincidence, de Menezes gave police good reason to think he might be planning to detonate a bomb. In the age of terrorism, police can kill an innocent man and still be doing the right thing.

This strange new reality makes us all players in a film-noir existence. Film noir refers to the eerie postwar movies in which characters grope through a world of dark menace and unanswered questions. They don't know what's going on, only that danger hovers.

Here in Grand Central Station, it's impossible not to think about the de Menezes tragedy and a cinematic moment featuring another victim of mistaken identity. The movie is Alfred Hitchcock's "North by Northwest." Cary Grant is a New York ad man sucked into someone else's conspiracy. He must evade both the law, which thinks he's killed a U.N. diplomat, and the sinister forces who believe he's a secret agent. At Grand Central, he runs onto a train and pleads with passenger Eva Marie Saint to hide him from police. "Seven parking tickets," he explains.

In the real world, it's 2005, and Grand Central Station is considered a potential terror target in Ground Zero City. Police and bomb-sniffing dogs patrol the gorgeous marble floors. Announcements over the loudspeakers warn people to prepare for random checks of bags and parcels.

Today, a chase of a suspected terrorist through Grand Central Station would most likely end in bloodshed, as happened in London. You'd expect it to. Given the fear level and the potential for mayhem, police have little room for making a mistake on the side of a terrorist.

The British government expressed its regret over the de Menezes death but admitted no wrongdoing or plans to change its shoot-to-kill policy for suspected terrorists. Prime Minister Tony Blair noted that had police not stopped a fleeing figure who did indeed then blew up a subway car, they would be suffering far more criticism.

Why did de Menezes run from the police? There was speculation that he was avoiding them because his immigrant's visa had run out. Whatever his motives, one thing was clear: De Menezes had totally misread the new script that subway passengers must follow in the wake of the London bombings.

It says, Expect to be suspected. De Menezes had rushed past police and did not stop when ordered. And, in the classic film-noir tradition, he was trapped in a web of coincidences. He lived near one of the suspected attackers. It was July, but he was wearing a heavy jacket, which could have hidden a bomb. And, fitting the profile (so far) of the subway terrorists, he was a young, dark-complexioned male.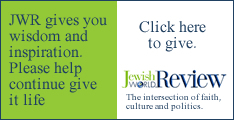 But we are now all extras in a Hitchcock movie. The most ordinary scenes can turn horrific in a moment — and, like Hitchcock, we can even find some humor in the strangeness. Commuters rushing through Grand Central Station find themselves worrying about both terrorism and whether they can get a seat on the train. Posters on board show a robot removing an unattended bag in the station. "If you see something, say something," they read. Other ads are for Broadway musicals.

On Monday, The New York Post had a picture of tourists on a double-decker sightseeing bus with their hands up. They were surrounded by a SWAT team, 100 police officers with guns drawn and dogs. Police had closed several streets around the bus. It turns out that a bus dispatcher had reported the presence of five Middle Eastern men with backpacks.

The men proved to be harmless, and the bus continued the tour. A few blocks away, Penn Station was evacuated after a jerk told a ticket agent that his suitcase contained a bomb.

Still, despite the jittery mood, urban Americans don't seem to be letting the dark possibilities rein in their activities. But with the obligation to carry on comes a new duty to seem innocent. In the age of terrorism, we're all in the lineup. And it is dangerous to seem ambiguous.
Every weekday JewishWorldReview.com publishes what many in in the media and Washington consider "must-reading". Sign up for the daily JWR update. It's free. Just click here.

Froma Harrop is a columnist for The Providence Journal. Comment by clicking here.
© 2005 Creators Syndicate