Jewish World Review July 20, 2005 / 13 Tammuz, 5765
Flip-Flop Flap
By Monica Crowley
http://www.JewishWorldReview.com | During the last presidential campaign, we heard a lot about "flip-flops." Given Democratic Candidate John Kerry's penchant for changing his position on issues, according to whichever way the political winds happened to be blowing.

But now, there's a new kind of flip-flop scandal hitting Washington. And for once, it doesn't involve John Kerry. No, this flip-flop scandal involves actual flip-flops, as in the barely there beach foot attire.

On July 12, the Northwestern Women's Lacrosse team joined 14 other NCAA championship teams for "Champions Day" at the White House. Members of the Northwestern Wildcats showed up to meet the President of the United Sates, wearing dresses or skirts and flip-flops.

Pardon me, but a day at the White House is not a day at the beach. You do not show up to meet the Leader of the Free World dressed as if you are about to slather on some Coppertone and catch a wave.

Whatever happened to respect for the office of the Presidency? Once, when I was working with former President Richard Nixon in the early nineties, he was scheduled to take a trip. Since I didn't think I'd be seeing him that day, I wore jeans to the office,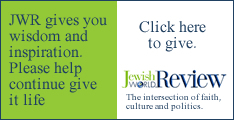 But, when his plane wasn't able to take off, he started making his way make to the office. I ran out and bought a whole new outfit, shirt, blouse and yes, close toed shoes and changed before he arrived.

It was a matter of respect for him, and for the office, he once held. Flip-flops in the White House? Unthinkable!

But to the girls' credit, they are turning the controversy into something positive. The players plan to auction off their White House flip-flops and give the proceeds to a ten-year-old girl suffering from a brain tumor. Good for them.

But FYI- to anyone with future plans to visit the White House. The dress code is jacket and tie for men, closed toe shoes for women. The ghost of Lincoln is watching!
Every weekday JewishWorldReview.com publishes what many in in the media and Washington consider "must-reading". Sign up for the daily JWR update. It's free. Just click here.
JWR contributor Monica Crowley co-hosts MSNBC's Connected Coast to Coast, which airs on the network daily at noon and 5 pm EST. Comment by clicking here.

06/24/05: An indecent interview

© 2005, MSNBC