http://www.NewsAndOpinion.com | (KRT) Every 24 hours, Americans initiate nearly 1 billion Internet searches for information. Knowing that, you'd think the people producing the dominant Web browser, Internet Explorer, would churn out newfangled ways to help us organize and share the stuff we find.
But Microsoft - for legal and pragmatic reasons - hasn't added any truly innovative features to IE recently. In fact, the company calls the browser "finished."
Frustrated users have developed kludgy ways to store information gathered on Web forays. Some create desktop folders and laboriously drag and drop relevant URLs inside. Others cut and paste text and graphics into Word documents. And most repeat the same searches over and over as they move from home to work computers on unconnected networks.
"It became obvious to us that we've all kind of cobbled together a set of techniques and multiple tools to help us to store and organize things," said Dave Panos, co-founder of Austin, Texas-based Pluck.com. "But there was no consistent way to find them."
We need a "search information manager." And so the SIM was born.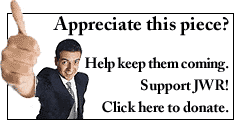 Over the last two years, developers such as Panos and Pluck co-founder Andrew Busey - who worked on the Web's first browser, Mosaic - have come up with nifty SIMs that plug right into IE and help clean up PC desktop slop.
The newest and slickest are Onfolio and Pluck. Both create sidebar pockets in IE that can be stuffed with info gathered in Web excursions. Both let users share bookmarks and Web snippets across the Internet, no matter where they are.
Here is a look at them.
PLUCK
Pluck, which made its debut in early June, is a suite of mini-applications designed to make browsing more efficient. This free IE add-on is a quick download that adds four features: Pluck PowerSearch, Sharing, My Web and RSS Reader.
The PowerSearch allows you to filter information gathered via Google, Amazon and eBay. The RSS Reader introduces users to the joys of "real simple syndication," a way of keeping track of news and information as it is updated across the Web.
But Pluck's real strength is in its My Web bookmark manager, which lets users organize and add comments to links they grab during research.
Land on a page you want to save, and you simply "Pluck" it from the Net by clicking on a button in the IE toolbar. A dialogue box springs up. You can add comments, then store the data in a sidebar folder. Better yet, if you install Pluck in every computer you use, those folders are visible in each.
"It's nice to know that as you move from machine to machine, this stuff can follow you around," said Busey.
Pluck Sharing expands on that option. Users can create stashes of information that can be accessed by business associates, friends and family members. Instead of e-mailing links back and forth, members of any group can access active folders, trade comments and contribute to the collection.
"People use the Web for personal and business use throughout the day," said Panos, who helped develop IBM's Lotus SameTime, one of the Web's first collaboration applications. "People are planning a vacation trip to Paris at the same time they're dropping things in there about their business competitors. This is a way of life today."
Web packrats may need a more powerful tool such as Onfolio, which comes in $29.95 and $79.95 versions.
Where Pluck allows users to save only bookmarks with comments, Onfolio lets them grab text, graphics, PDF files, Word docs - just about anything found on the Net or off.
You can store and arrange information in Web folders that reside in the Onfolio IE sidebar or access that data from the stand-alone Onfolio Publisher, available with the $79.95 edition.
Saving portions of text within the browser is as easy as highlighting, right-clicking and selecting "Capture snippet to Onfolio." You can also drag the passages off the Web and into sidebar folders. Every entry can be viewed in summary form, then shuffled into logical order. It's the electronic equivalent of preparing a speech or report using index cards.
The program also makes it one-click easy to e-mail links while browsing, eliminating the cut-and-paste routine between browser and e-mail program.
Web pages can be saved as links or downloaded to the hard drive. "That helps when there's a Web page that took an hour to find and you're sure it's going away soon," said Adam Berrey, Onfolio's president.
It also allows people to work off line more efficiently.
The upper-end product allows users to quickly create reports from everything in a folder. The finished work can be e-mailed to friends and associates, or it can be sent to a Web site for sharing. A full-featured version of the $29.95 product is available for a free trial at Onfolio.com.
Berrey said Onfolio customers constantly find ways to meld their research habits with the program. "It's surprising how much heterogeneous information we want to keep," he said.
Appreciate this type of reporting? Why not sign-up for the daily JWR update. It's free. Just click here.
Comment by clicking here.