[ J E W I S H L I V I N G ]
outlook
Keeping the faith
By Rabbi Nathan Lopes Cardozo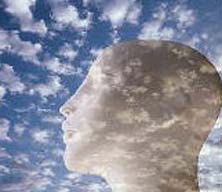 With this issue, we begin the first in a periodic series on how to acquire and internalize belief




real life
Reunions that defy history
By Lenore Skenazy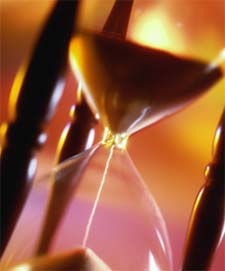 An inspiring story --- and a powerful reminder that time is quickly running out.
reality-check
Sickening double standard
By Mona Charen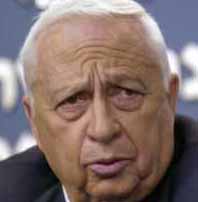 Israel has apologized and called the attack a mistake. Though its reasons are understandable (unlike Palestinians, who rejoice in the sight of dead Israeli children, Israelis get pangs of remorse when they see dead Palestinian children), this will come back to haunt the nation. It sends a clear message that hiding among civilians is sure to be successful from now on.
DEAR JWR READERS
JWR IN THE NEWS --- LITERALLY!


Your favorite website was recently profiled by the prestigious wire service, United Press International (UPI). Writer Lou Marano did an absolutely amazing job capturing, not only what makes JWR tick --- but also the overall situation we are facing. If you have a free moment, click here to view the feature-length article.


In friendship --- and gratitude,
Binyamin L. Jolkovsky,
Editor in Chief
JewishWorldReview.com


[ D A I L Y I N S P I R A T I O N ]



WISDOM EACH DAY:
Before the point of helplessness






[ L I F E S T Y L E S ]

Dr. Robert A. Wascher's science report: Breast Cancer: Nature vs. Nurture; Cardiorespiratory Fitness & Inflammation; Kidney Transplants from Cadaver Donors; Aircraft Cabin Air Recirculation & the Common Cold

New PDAs could whisper tips in your ear

Bruce Williams on JWR: Can investments still double?



[ I N S I G H T ]



Mark Steyn: Enjoy the ''scandal'' while you can, lads (DRIPPING WITH SARCASM!)

Joe Bob Briggs: Yes, I'm a liar

Tom Purcell: Study gives women permission not to hide their emotions

Capital Comment: Daily news notes, political rumors and important events that shape politics and public policy in Washington and the world

Argus Hamilton's political zingers!

Lori Borgman: Hold your applause --- please!

Michael Barone: Poll position

The Medicine Men: Lies, pathologic lies and the Palestinians (CONTROVERSIAL!)

Seth Gitell: On the road with John Kerry

Jeff Jacoby: Another round of Kemp-Roth

Stanley Crouch: Sharpton just can't get off the high wire

Marianne M. Jennings: Don't do it, Tiger (OUCH!)

Jack Kelly: Journalists are making sure Americans can't differentiate between the stock market and the economy

Michael Long: Where's Honest Debate on Judge Owen? NOW members should demand better of President Kim Gandy

Andy Rooney: Harder to name than a baby

Debra J. Saunders: PC coffee 'brewhaha' Spineless in Seattle (GREAT!)

Norah Vincent: We want it bigger, better and with an attitude

Bob Greene: Choosing up sides to play a great game

Michelle Malkin: What's good for Daschle …

Greg Crosby: Nothing to Write About

Wesley Pruden: The tale of grief, as told in two cities





[ W O R T H 1 0 0 0 W O R D S ]

Mallard Filmore

Jack Higgins

Gary Varvel

Bob Gorrell

Michael Ramirez

Wayne Stayskal

Mike Shelton

(Att. working columnists and editorial cartoonists: Think you have what it takes to be featured on JWR? Drop us a note. And readers: We're always open for suggestions!)



[ F A S T P O L I T I C S&nbsp ]








require ("t-ssi/rtorah.html"); ?>
Previously:

Binyamin Netanyahu: The litmus test for authentic 'freedom fighters' (MUST-READ!)

Phil Jacobs: "Jewish Jordan" sees himself as part of Divine plan, heads to the Holy Land

Robert Leiter: Picture this: Jews, Jews everywhere?

Ask Wendy: This week: A love for the ages?; learning the steps; off the wall

David Warren: Evil Sharon

Douglas Davis: The BBC is quickly becoming one of the world's 'kosher' purveyors of hate

Jordan Max: Reform, Palestinian Authority Style

Eli J. Lake: Details in the CIA's yet to be unveiled new Mideast security plan

Dr. Abraham Twerski, M.D: Contented cows

Joel Mowbray: Visas for suspected terrorists?

Jonathan Tobin: Midsummer Night's Questions

Yossi Klein Halevi: Time to take off the blinders: There is a global surge of anti-Semitism






Bill Bennett, Jack Kemp, and Jeane Kirkpatrick: Twenty Facts about Israel and the Middle East (IMPORTANT!)