[ J E W I S H L I V I N G ]
on psychology
Spiritual animals?
By Dr. Abraham Twerski, M.D.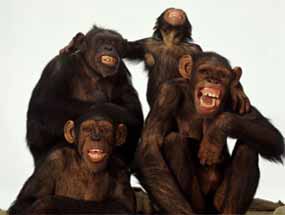 Some psychologists would have us believe that human behavior is on the same plane, and that man's freedom of will, is but an illusion. They argue that man has a number of drives, some of which are in conflict with others, and that human behavior is merely the result of the struggle among various drives for dominance. They claim that man's consciousness of what he is doing causes him to think that he is choosing, but that this is nothing more than an illusion. His choices are being made by his internal drives.




outlook
From tragedy to consolation
By Rabbi Berel Wein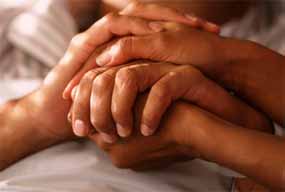 This Sabbath is traditionally called the "Sabbath of Consolation." It invariably falls in the week after the Fast of the Ninth of Av and when the words of comfort of the prophet Isaiah are read as the maftir in the synagogue, and thus, in its simplest form the name "Sabbath of Consolation" derives. But there is a deeper look at the concept of consolation and that this Sabbath, in fact all Sabbaths, represents.
reality-check
Jews among Arabs,
Arabs among Jews
By Jeff Jacoby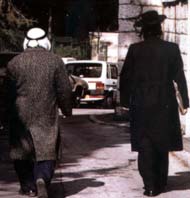 Israel's image got a black eye last week when its cabinet voted to advance a bill that would have barred Arab citizens from buying homes in some Galilee towns.
DEAR JWR READERS
JWR IN THE NEWS --- LITERALLY!


Your favorite website was recently profiled by the prestigious wire service, United Press International (UPI). Writer Lou Marano did an absolutely amazing job capturing, not only what makes JWR tick --- but also the overall situation we are facing. If you have a free moment, click here to view the feature-length article.


In friendship --- and gratitude,
Binyamin L. Jolkovsky,
Editor in Chief
JewishWorldReview.com


[ D A I L Y I N S P I R A T I O N ]



WISDOM EACH DAY:
Scoring wisdom's goal






[ L I F E S T Y L E S ]

Less breast-feeding, smaller families linked to cancer

Pentagon to sell Israel precision strike hardware

Albany , N.Y. to be high-tech hub

Central Wis. county votes English-only

Dr. Robert A. Wascher's science report: PCBs & the Gender of Babies; Breastfeeding & the Risk of Breast Cancer; More Bad News About Hormone replacement Therap



[ I N S I G H T ]



Bob Greene: In a hot and fearful summer, a kool place (FUN!)

Art Buchwald: The loophole game

Greg Crosby: Time to bring back the good old fashioned neighborhood


---
POLL: MOST AMERICANS BELIEVE THEY HAVE ALREADY SEEN NEW HARRISON FORD FILM
Scenes of actor barking orders at people may have led to confusion, expert says — Andy Borowitz
---
Argus Hamilton's political zingers!

David Warren: The end is nigh (WOW!)

Michelle Malkin: So long, Jack Olsen

The Medicine Men: Medicare Drug Follies … as in "now you see it, now you don't"

Dick Morris: Rudy for SEC tough cop

Lori Borgman: Greed and Mints on the Pillows (GREAT!)

Capital Comment: Daily news notes, political rumors and important events that shape politics and public policy in Washington and the world

Robert L. Haught: Party animals are inviting targets

Michael Long: A Secret No One Can Keep: Why Osama bin Laden is still alive (NOT KOOKY!)

Debra J. Saunders: Doctor of the Universe?

Benjamin Shapiro: Johnny Taliban at UCLA

Larry Kudlow: Our banker trusts

Leonard Pitts, Jr: In Pop-Music Thriller, Jacko Takes on Sony (OUCH!)

Mona Charen: Happy marriages and unhappy divorces

Cal Thomas: Do Dems really want to play the integrity game?





[ W O R T H 1 0 0 0 W O R D S ]

Mallard Filmore

Lurie's World

Mike Shelton

Bob Gorrell

Gary Varvel

Jack Higgins

Gary Brookins

John Deering

Michael Ramirez

(Att. working columnists and editorial cartoonists: Think you have what it takes to be featured on JWR? Drop us a note. And readers: We're always open for suggestions!)



[ F A S T P O L I T I C S&nbsp ]








require ("t-ssi/rtorah.html"); ?>
Previously:

Binyamin Netanyahu: The litmus test for authentic 'freedom fighters' (MUST-READ!)

Michael Freund: The Original 9/11

Rabbi Yonason Goldson: Tisha B'Av: Humility before the law

Robert Leiter: How the Times wishes history unfolded

Harvey Tannenbaum: Nameless, faceless no longer

Neill Lochery: Hamas waits over horizon

Ask Wendy: This week: I don't mean to sound anti-Semitic but …; Doesn't etiquette dictate that a good host make his guests feel comfortable?

Dr. Abraham Twerski, M.D.: The Believer's Guide to 'Buying' Happiness

Mark Steyn: Arafat is toast; Bush knows it --- so why doesn't the rest of the world?

Walid Phares: The government's focusing on current numbers of Jihadists in America is a waste of resources

Jonathan Tobin: Unknown history, unheroic martyrs

Nat Hentoff: The necklaces of hatred






Bill Bennett, Jack Kemp, and Jeane Kirkpatrick: Twenty Facts about Israel and the Middle East (IMPORTANT!)