[ J E W I S H L I V I N G ]
perspective
Of Thee We Sing: Bush push for democracy is fitting tribute to Fourth of July
By Jonathan Tobin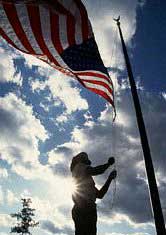 Bush made it clear that America's vision for the Middle East wasn't merely a drive for territorial compromise or the appeasement of Arab calls for further empowering the Palestinian Authority and its terrorist leader, Yasser Arafat. Instead, Bush said very clearly that the prerequisite for any moves toward creation of a Palestinian state was the establishment of democracy and the rule of law in P.A. territory.
controversy!
"Pro-Israel lobby" is not why America supports Israel
By Dennis Prager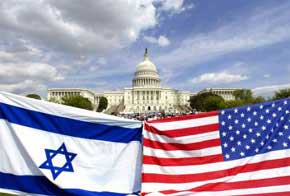 All those who disagree with American support of Israel -- the Arab world and its supporters in America such as the Council on American-Islamic Relations (CAIR), the left and the State Department (privately, if not publicly) -- explain American support of Israel by attributing it to the "pro-Israel lobby" and its alleged power over Congress.
This is a thought-through charge that has both explicit and implicit meanings.
people of the book
Remembering the
Jews of Monticello
By Robert Leiter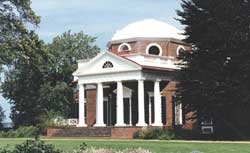 The true story of a Jewish family's dogged and courageous fight to save Thomas Jefferson's brilliant "essay in architecture."
DEAR JWR READERS
JWR IN THE NEWS --- LITERALLY!


Your favorite website was recently profiled by the prestigious wire service, United Press International (UPI). Writer Lou Marano did an absolutely amazing job capturing, not only what makes JWR tick --- but also the overall situation we are facing. If you have a free moment, click here to view the feature-length article.


In friendship --- and gratitude,
Binyamin L. Jolkovsky,
Editor in Chief
JewishWorldReview.com


[ D A I L Y I N S P I R A T I O N ]



WISDOM EACH DAY:
What the wise realize about the Creator






[ L I F E S T Y L E S ]

Consumer Reports on JWR: The advantages of two-way radios

Dr. Ed Blonz: Is too little fat dangerous?

To your skin, an airliner is a desert



[ I N S I G H T ]


Kathleen Parker: Ramgoc: Requiem for a Renaissance Man and JWR Reader
Argus Hamilton's political zingers! (NEW!)

Wesley Pruden: No backing down on this one (NEW!)

Suzanne Fields: Celebrating the personal, not the political (NEW!)

Jonah Goldberg: Celebrating Americans' independence (NEW!)

Paul Greenberg: A different Fourth of July (NEW!)

Michelle Malkin: The Democrats' bad, bad boy (NEW!)

Cal Thomas: Ethics remain dead in America (NEW!)

Bob Tyrrell: The vindication of a truly original thinker (07/04)

Mona Charen: Beyond wooden teeth (07/04)

George Will: The indispensable American (07/04)

Larry Kudlow: End the disconnect (07/04)

Larry Elder: The soft bigotry of President Bush?(07/04)

Ann Coulter: Liberalism and terrorism: Different stages of same disease?(07/04)

Andy Rooney: The sound of noise


---
CIA USING AMERICAN CEOs TO INFILTRATE AL QAEDA
Agency Expects Terror Group to Collapse Within Weeks — Andy Borowitz
---
Phil Perrier: Who died?

Capital Comment: Daily news notes, political rumors and important events that shape politics and public policy in Washington and the world

Jeff Jacoby: Riding the rails

Bob Greene: The corporate meltdown - and the name game

Wendy McElroy: NOW they've done it, again!

Joel Mowbray: Saudis Fueling Mideast Terrorism

Benjamin Shapiro: Our national anthem (GREAT!)

Debra J. Saunders: "Good things" in stir

Lewis A. Fein: Independence with Honor

Martin Gross: Not to be a spoil-sport, but New York and Washington air especially vulnerable

Linda Chavez: The "separation of church and state" myth (EXCELLENT!)

Matt Towery: Updates and freedom

MUGGER: Left-wing jargon

Dick Morris: The DNA war for Bush's soul (BRILLIANT!)

Michelle Malkin: What about "one nation?"

David Limbaugh: Purging Christianity from our culture

Walter Williams: Which is worse: Worldcom or Congress?





[ W O R T H 1 0 0 0 W O R D S ]

Mallard Filmore

Lurie's World

Michael Ramirez

Gary Varvel

Wayne Stayskal

Mike Lukovitch

Bob Gorrell

Joe Heller

(Att. working columnists and editorial cartoonists: Think you have what it takes to be featured on JWR? Drop us a note. And readers: We're always open for suggestions!)



[ F A S T P O L I T I C S&nbsp ]








require ("t-ssi/rtorah.html"); ?>