[ J E W I S H L I V I N G ]
on media
Why won't Hollywood admit terrorism's Islamic link?
By Michael Medved
Why does the popular culture - including the movie industry - place such a powerful premium on downplaying the obvious connection between international terrorism and fanatical Islam?






controversy!
The need for Jews to "understand" suicide bombers


By Eytan Kobre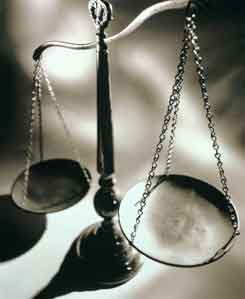 Apparently, the pernicious moral calculus equating Palestinian murder of civilians with deaths resulting from Israeli retaliation for those murders is now passe. It has been trumped by a new and improved moral equivalence that sees no difference between those wanton Palestinian murders and . . . "endless checkpoint delays," "uprooting of trees" and "suspicious looks." More madness from the secular Jewish Left.
outlook
American Spirituality
By Dr. Abraham Twerski, M.D.
A truly spiritual person who knew he had only sixteen more seconds to live might hug his children or tell his wife how happy she had made him. If he was religiously oriented he might pray. He would not think of squandering the last few moments of life.
DEAR JWR READERS
JWR IN THE NEWS --- LITERALLY!


Your favorite website was recently profiled by the prestigious wire service, United Press International (UPI). Writer Lou Marano did an absolutely amazing job capturing, not only what makes JWR tick --- but also the overall situation we are facing. If you have a free moment, click here to view the feature-length article.


In friendship --- and gratitude,
Binyamin L. Jolkovsky,
Editor in Chief
JewishWorldReview.com


[ D A I L Y I N S P I R A T I O N ]



WISDOM EACH DAY:
Finding the right "path," made easy






[ L I F E S T Y L E S ]

Consumer Reports on JWR: The advantages of two-way radios

Dr. Ed Blonz: Is too little fat dangerous?

C-sections linked to future infertility



[ I N S I G H T ]



Jonathan Turley: Just say 'no' to extracurricular activities

Art Buchwald: So you want to win?

Argus Hamilton's political zingers!

Capital Comment: Daily news notes, political rumors and important events that shape politics and public policy in Washington and the world

Arnaud de Borchgrave: al Qaida has already activated "sleeper" agents in the U.S.

Howard Mortman: Can Finland reach the Finnish line? (GREAT!)

Jack Kelly: What the "intelligence community" can learn from Alexander the Great

Diana West: Can Britney win hearts of the Middle East?

Joel Mowbray: Dick Gephardt, Wannabe Deadbeat Son

Frank Gaffney: Rethinking peacekeeping

Nat Hentoff: Free speech: A Fourth of July tribute

Betsy Hart: Parents who spank their kids deserve a whuppin' themselves (OUCH!)

Jack Kemp: July 4, 2002

Doug Bandow: Teetering on the Democratic edge

Paul Greenberg: When principles conflict: Let there be light (EXCELLENT!)

Marianne M. Jennings: From the eye of the storm

Thomas Sowell: Vouchers vindicated





[ W O R T H 1 0 0 0 W O R D S ]

Mallard Filmore

Lurie's World (HOW TRUE!)

Michael Ramirez

Wayne Stayskal

Gary Brookins

John Deering

(Att. working columnists and editorial cartoonists: Think you have what it takes to be featured on JWR? Drop us a note. And readers: We're always open for suggestions!)



[ F A S T P O L I T I C S&nbsp ]








require ("t-ssi/rtorah.html"); ?>