[ J E W I S H L I V I N G ]
perspective
The prerequisite to peace
By Jeff Jacoby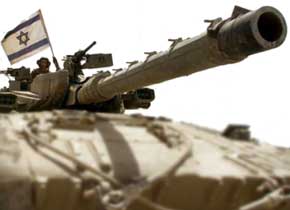 As a prerequisite to peace, Palestinian culture must be drastically reformed. The venom of the Arafat era must be drained. Persons implicated in terrorism must be punished and ostracized; democratic norms must be instilled; the virtue of tolerance must be learned. There is only one way to effect such wholesale changes: The Palestinian Authority must be dealt a devastating military defeat, one that will crush Arafat and his junta and shatter forever the Palestinian fantasy of "liberating" Israel and driving the Jews into the sea.
reality check
Off-Key Dissent
By Jonathan Tobin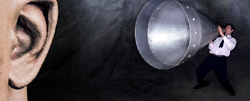 Bush's Middle East peace speech was great, but some Jews didn't get it
beyond the headlines
When a suicide bomber fails
By Suzanne Fields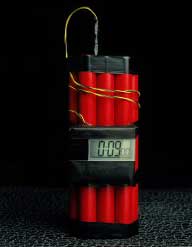 The unbelievable tale of a female suicide bomber who changed her mind.
DEAR JWR READERS
JWR IN THE NEWS --- LITERALLY!


Your favorite website was recently profiled by the prestigious wire service, United Press International (UPI). Writer Lou Marano did an absolutely amazing job capturing, not only what makes JWR tick --- but also the overall situation we are facing. If you have a free moment, click here to view the feature-length article.


In friendship --- and gratitude,
Binyamin L. Jolkovsky,
Editor in Chief
JewishWorldReview.com


[ D A I L Y I N S P I R A T I O N ]



WISDOM EACH DAY:
Real leadership; short, inspiring tale






[ L I F E S T Y L E S ]

Microarrays find cancer-fighting clues

Gene-enhanced germs can fight cavities



[ I N S I G H T ]



Don Feder: Goodbye to all this

David Grimes: These laws were made to be broken

Argus Hamilton's political zingers!

Capital Comment: Daily news notes, political rumors and important events that shape politics and public policy in Washington and the world

Bob Greene: Rescued once, will they be sent back? (OUTRAGEOUS!)

Linda Chavez: The children equation in the peace formula

David Limbaugh: Bush's new, improved, but still problematic Middle East plan

Stanley Crouch: Aid to Africa helps fight terrorism

John H. Fund: Opening the Schoolhouse Door: The politicians can't stop school choice now

Kathleen Parker: Conspiracy theory No. 19

John Leo: Pledge furor more evidence of elites' hostility to religion

Bill O'Reilly: Charity begins at home

George Will: Implacable Enemies of Choice

Thomas Sowell: Death sentences





[ W O R T H 1 0 0 0 W O R D S ]

Mallard Filmore

Lurie's World

Jack Higgins

Wayne Stayskal

Bob Gorrell

John Deering

(Att. working columnists and editorial cartoonists: Think you have what it takes to be featured on JWR? Drop us a note. And readers: We're always open for suggestions!)



[ F A S T P O L I T I C S&nbsp ]








require ("t-ssi/rtorah.html"); ?>