[ J E W I S H L I V I N G ]
on psychology
The Believer's Guide
to 'Buying' Happiness
By Dr. Abraham Twerski, M.D.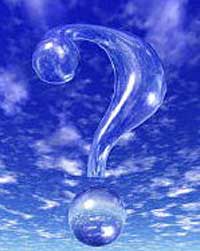 Now that we are half way through the year, and ten months on since September 11th, let us take a moment to reflect on what we have done with our lives, over the past number of months. How much wasted time has there been? Have we grown in character and values? Have we improved and deepened our relationships? Can we reflect, in the middle of the year, rather than only on New Year's Eve as to whether we have lived meaningfully? The spiritual person will ask him or herself, at every opportunity: "Am I living purposefully so that I can experience inner joy?"




perspective
Arafat is toast; Bush knows it --- so why doesn't the rest of the world?
By Mark Steyn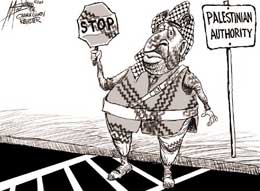 Nobody bashes the Brits or fries the French better than our columnist --- especially, when defending the honor of our president! Zingers, sarcasm and, most importantly, an abundance of bitter wit.
reality-check
The government's focusing on current numbers of Jihadists in America is a waste of resources
By Walid Phares
What the government fails to grasp in its quickly unraveling war on terrorism.
DEAR JWR READERS
JWR IN THE NEWS --- LITERALLY!


Your favorite website was recently profiled by the prestigious wire service, United Press International (UPI). Writer Lou Marano did an absolutely amazing job capturing, not only what makes JWR tick --- but also the overall situation we are facing. If you have a free moment, click here to view the feature-length article.


In friendship --- and gratitude,
Binyamin L. Jolkovsky,
Editor in Chief
JewishWorldReview.com


[ D A I L Y I N S P I R A T I O N ]



WISDOM EACH DAY:
Standing in awe of the Divine wisdom






[ L I F E S T Y L E S ]

Dr. Ed Blonz: Avoiding sulfites; tupelo honey safer for diabetics?

Consumer Reports on JWR: The battle of the megastores

Heart attack risk begins at 20

Tylenol seen as heart attack drug



[ I N S I G H T ]



Betsy Hart: There are still a few "real men" left!

Art Buchwald: Money as a game

David Grimes: Hasbro should consider new inaction figure

Argus Hamilton's political zingers!

Laura Ingraham: Is Homeland Security all wet?

Glenn Sacks & Dianna Thompson: No virtue in 'virtual visitation' rights (OUTRAGEOUS!)

Sean Carter: Don't mess with The Sopranos, Mario

Lou Marano: Talking back to Europeans

Capital Comment: Daily news notes, political rumors and important events that shape politics and public policy in Washington and the world

Michael Ledeen: Bush vs. the Mullahs: Getting on the side of the Iranian freedom fighters (IMPORTANT!)

Robert Tracinski: The war on CEOs

Michael Barone: Dinner at Granita

Dennis Byrne: Ride 'em lawnboy: Warning: Environmentalists, read no further

Jonathan Turley: The President vs. the Presidency

Doug Bandow: Fighting the patent wars (SMART!)

Mort Kondracke: War on drug firms will hurt elderly

Frank J. Gaffney, Jr: Back on the China front

John Leo: At Postmodern U., professors who see no evil (OUTRAGEOUS II!)

Cal Thomas: Back in the hole again

Thomas Sowell: California's liberal Senator favors arming pilots and the Bushies don't!?





[ W O R T H 1 0 0 0 W O R D S ]

Mallard Filmore

Bob Gorrell

Jack Higgins

Gary Varvel

Mike Lukovich

John Deering

Mike Shelton

Michael Ramirez

(Att. working columnists and editorial cartoonists: Think you have what it takes to be featured on JWR? Drop us a note. And readers: We're always open for suggestions!)



[ F A S T P O L I T I C S&nbsp ]








require ("t-ssi/rtorah.html"); ?>
Previously:

Binyamin Netanyahu: The litmus test for authentic 'freedom fighters' (MUST-READ!)

Jonathan Tobin: Unknown history, unheroic martyrs

Nat Hentoff: The necklaces of hatred

Amitai Etzioni: I was once a member of a "terrorist" group, show no mercy on civilian terrorists

Jack Kemp: Solving the "Arab Problem"

Bill Schneider: Israel via Alabama

Dennis Prager: Why Hesham Hadayet may be scarier than al Qaeda

Julia Gorin-Mohamed: Random terrorism

Eli J. Lake : U.S. SEEKS TO DEFUND PALESTINIAN AUTHORITY

Daniel Pipes: A 'work dispute' at LAX?

Eytan Kobre: The need for Jews to "understand" suicide bombers

Ask Wendy: This week: Doing business with an Arab; driving down the road of life with my mother-in-law tailgating me; sentimental gulf clubs






Bill Bennett, Jack Kemp, and Jeane Kirkpatrick: Twenty Facts about Israel and the Middle East (IMPORTANT!)