Jewish World Review June 27, 2006 / 1 Tamuz, 5766
Our 'opt-out' society
By Pat Sajak


http://www.JewishWorldReview.com | While watching a sporting event on NBC recently, a commercial for the DVD release of the grisly horror film, "The Hills Have Eyes" was shown. And to make it even grislier, this was the uncut release that was "too intense for theaters". The commercial, while not graphic, was intense and, I would maintain, disturbing. Disturbing, too, was the question of why NBC (or its local affiliate) was running this commercial in the early evening and during a program which included large numbers of children, my own among them.

This was another jarring reminder that ours has become on "op-out" rather than an "opt-in" society. In other words, the burden falls on those who would rather not be subjected to commercials for films about torture and murder. The usual answer to such objections is, "If you don't like it, change the channel or don't watch." Well, that answer makes sense if HBO is airing the film, but what about a commercial dropped without warning into the middle of a sporting event?

The same problem applies to Internet porn, a huge issue for millions of families. As soon as you speak of controlling the flow of pornography into computers, screams about the First Amendment begin. These screams can be heard even if one is not advocating censoring the material, but merely suggesting that people should be allowed to opt-in rather than have to opt-out. Why can't someone who wants pornography in his home request it rather than have those who don't want it have to struggle to keep it out?

Again, I'm not talking about censoring anything. And who decides what's pornographic? Well, in an opt-in society, it really doesn't matter, because any adult would be free to allow anything at all into his or her home, as long as it's legal and available. Meantime, those who would rather not have it won't get it. No more legal battles and no more fighting about what's acceptable and what's not. You want it, you got it. You don't want it, you don't got it.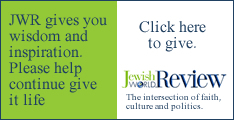 The explosion of technology has, it seems to me, led to a strange twisting of the whole freedom of speech debate. For many, the argument has appeared to advance from protecting all forms of speech to protecting all forms of speech in all arenas. In other words, creating safe havens is, somehow, censorship. Requiring printed lyrics so that parents can monitor their kids' listening habits is, in this new world, tantamount to censorship. (Just ask Tipper Gore the problems that can cause).

It's one thing to rail against so-called bluenoses who are trying to dictate what others can and should do; it's another to insist that no one should be able to shield himself or his family from what he — for whatever reason — may find offensive. All any of us should ask is the freedom to choose what we want or don't want. Why can't we opt-in for that?
Every weekday JewishWorldReview.com publishes what many in in the media and Washington consider "must-reading". Sign up for the daily JWR update. It's free. Just click here.
Comment on Pat Sajak's column by clicking here.
JWR contributor Pat Sajak is the recipient of three Emmys, a Peoplesí Choice Award and a star on the Hollywood Walk of Fame. He's currently the host of Wheel of Fortune.
© 2006, Pat Sajak