Jewish World Review June 12, 2006 / 16 Sivan, 5766
A Treatise on Vowels
By Pat Sajak


http://www.JewishWorldReview.com | For a long time now, I've been wanting to write extensively on a subject near and dear to my heart: vowels. Specifically, buying them on Wheel of Fortune. It is one of the most often misunderstood and underappreciated aspects of the show. Viewers who fail to see the wisdom of it are missing out on one of the key strategic maneuvers of the game, and players who forget to do it are, more often than not, sent home in second or third place while someone else goes to the Bonus Round.

Let's start with simple statistics. There are 21 consonants and 5 vowels. That means you have a one-in-five chance of finding a vowel, while only better than a one-in-twenty chance of finding a consonant. Add to that the fact that buying a vowel removes the risk of landing on a "Bankrupt" or "Lose a Turn" space that spinning entails. If anyone on the Wheel staff (including the host) were playing the game, he or she would begin buying vowels as soon as possible, especially when the puzzle is a lengthy one.

I think the fact that vowels cost a little money often makes people feel reluctant to buy them as early or as often as they should. And I think, too, they feel worse when they call a vowel that isn't there rather than a consonant because they've had to announce their intentions. In other words, it may feel less embarrassing to lose a turn to "chance" rather than buying the "wrong" vowel.

As I said earlier, buying vowels is especially critical when you're faced with a lengthy puzzle. As soon as you have enough money, you should start buying. There is nothing more frustrating than watching players lose their turns by blindly calling a consonant (or by hitting a "Bankrupt") when they could have bought a vowel. I can't tell you how many times I've seen players fill in the first two letters in the word "THE" and then spin instead of buying the "E", only to lose their turns and never get them back. Why buy the "E"? Because it is virtually risk free, and $250 is a small price to pay to get more information, since there could, after all, be several more "E's" is the puzzle.

The worst thing I see (and I see it more often than you would think) is when people pass up an opportunity to take advantage of the only time we actually tell them what letter is in the puzzle. Here's what I mean: when there are no more vowels in the puzzle, we announce it, and we remove all vowels from the used letter board. Consequently, it means that there are only vowels available to choose if there are vowels left in the puzzle. If there is only one vowel left to choose on the used letter board, it tells the players it has to be in the puzzle. (After all, if it weren't, we would have removed it from the used letter board once the last remaining vowel was purchased.) And yet, people frequently forget to buy it, and it is very often the key that would unlock the solution. It's fun to see the contestant coordinators tearing out their hair when that happens.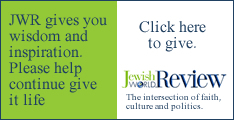 Viewers often complain about players who buy a vowel when the puzzle is already obvious, and then immediately solve it, thereby "wasting" $250. Well, there are a few things to remember. First, just because it's obvious to you in the comfort of your home doesn't mean it's obvious to the player. Second, since the last thing someone wants to do is mis-solve a puzzle, the player might just be making sure that it's what he thinks it is. So, for a relatively small sum, he gets to "double-check" his work. Finally, the game moves so fast and the tension can be so high in the studio, a player might just want a few seconds to clear his head before answering; so, buying that last vowel also buys a little time.

There are exceptions, of course, and it doesn't always work out, but in the vast majority of cases, the player who buys vowels aggressively is the one who makes it to the Bonus Round. There is rarely a show that doesn't have at least one puzzle turn on someone's decision to buy (or not buy) a vowel.

All of these points are relentlessly beaten into our players' heads by our outstanding contestant coordinators, but, once taping begins, strange things happen, and people tend to forget these basic strategies.

Trust me on this. No matter what you may think while you're watching on TV, vowel-buying is the most important aspect of being a successful Wheel of Fortune contestant.

Class dismissed.
Every weekday JewishWorldReview.com publishes what many in in the media and Washington consider "must-reading". Sign up for the daily JWR update. It's free. Just click here.
Comment on Pat Sajak's column by clicking here.
JWR contributor Pat Sajak is the recipient of three Emmys, a Peoplesí Choice Award and a star on the Hollywood Walk of Fame. He's currently the host of Wheel of Fortune.
© 2006, Pat Sajak