http://www.JewishWorldReview.com | Proponents of the estate tax think they have discovered the ultimate political trump card by labeling efforts to repeal or substantially reduce it the "Paris Hilton Relief Act."

Democratic challenger Jim Pederson has incessantly invoked the refrain in criticizing his opponent, incumbent Republican U.S. Sen. Jon Kyl, who is leading the effort nationally to do something about the estate tax.

It's unclear why estate tax proponents believe Hilton is such a trump card. They apparently think she is the epitome of the undeserving rich and that Americans will be repulsed at the thought of her getting any more money.

However, whatever Hilton is, she has become it with the estate tax in place. If she is truly an emblem of the undeserving rich, she is actually testimony to the failure of the estate tax to accomplish the social engineering proponents advocate.

Moreover, something does have to be done about the estate tax, which even Pederson acknowledges.

Under existing law, exemptions to the estate tax are increasing and rates decreasing until 2010, when the tax is repealed entirely, but only for one year. After that, beginning in 2011, the exemption level is reduced to $1 million, and amounts over that are subject to tax rates ranging from 41 percent to 60 percent.

Estate tax proponents make much of the fact that only a small number of estates are subject to it. Historically, only 1 percent to 2 percent of estates have had to pay the tax. Under the rising exemptions provided by existing law, even fewer estates are having to pay.

Moreover, as the implied premise of estate tax advocates would have it, they're all rich so who cares?

However, those who actually have to pay the tax are a fraction of those affected by it. A much broader range of people has to engage in estate planning in part to avoid paying it.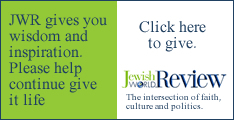 Given the existing state of the law, anyone who believes that his or her estate might exceed $1 million should prudently be engaged in tax-avoidance estate planning. There are an estimated 9 million American households with a net worth in excess of $1 million. So, that's a lot of lawyers and accountants engaged in tax-avoidance estate planning.

Of course, even mere millionaires, while not in the Paris Hilton league, are hardly the object of public concern and sympathy. Nevertheless, there should be public concern about the disincentives the estate tax establishes for productive economic activity.

Overwhelmingly in this country, millionaires are self-made and often have made their money through entrepreneurship. They are a very productive economic class.

Yet the high marginal estate tax rate creates a huge disincentive for additional income and wealth production. Basically, the estate tax tells some of our most economically productive citizens that, after a certain point, they should consider just taking it easy.

Estate taxes can be partially avoided by giving away wealth or consuming it. Productively investing it dramatically increases the ultimate tax liability.

There is, at this point, no practical public-finance or economic case for the estate tax. Proponents are trotting out estimates that repealing the estate tax will cost the federal government a trillion dollars from 2012-2021 - this for a government that cannot project its revenues for the next quarter with any accuracy.

Historically, the estate tax has raised just 1 percent to 2 percent of federal revenues. Its disincentives for productive economic activity may very well be costing the federal government just as much, or more.

In the final analysis, however, the estate tax isn't really about practical consequences for either side. It's really a moral issue about who should decide what is done with the wealth of dead rich people.

Proponents of the estate tax believe that a large share of the money should go to the government to decide what to do with it. They are a bit cagey about their moral argument in favor of this proposition, however. That's because their true moral basis is a bit startling to state out loud: They believe that large accumulations of wealth are immoral, per se.

They often dress this up by talking about the American heritage of being a meritocracy. And that is, indeed, an important patrimony.

However, there is nothing about one person having inherited wealth that inhibits the ability of others to gain wealth through skill and enterprise. Economic transactions are matters of mutual benefit, not win-lose propositions.

Another important American heritage is freedom. The question isn't whether Paris Hilton is deserving or undeserving. It's whether those who earn the money should be able to decide where it goes after they die.

In a free country, wealth shouldn't be confiscated simply because others believe that someone has too much.