Jewish World Review June 20, 2006 / 24 Sivan, 5766
Hedge funds vs. central bankers: Will inflation, deflation or recession win in the coming months?
By Niall Ferguson
http://www.JewishWorldReview.com | It was supposed to be a summer of love — or at least of low volatility. Just two weeks ago, London hedge fund managers headed to the country for Hedgestock, a two-day event billed as "a Festival of Networking for the Hedge Fund Industry." As at Woodstock, the Who topped the bill. The difference was that at Woodstock, the audience was high, whereas at Hedgestock, only their net worth was high.

The bigger the party, the bigger the hangover. By the close on Wednesday, there wasn't a single stock market in the world that hadn't fallen. Emerging markets, including Brazil, Russia and India, took the biggest hits. Along with China, these were supposed to be the BRICs — Big Rapidly Industrializing Countries. This month they dropped like bricks.

Developed markets also suffered. The Japanese and German stock markets were down nearly 10%. Oil, gold and other commodities also fell from their recent highs. On Thursday, to be sure, the markets bounced back. But on Friday, the rebound fizzled.

What on earth is going on? Less than two months ago, I was at a major hedge fund conference in Santa Monica where sentiment toward all asset classes — equities, bonds and commodities — was almost overwhelmingly bullish.

The explanation is that hedge fund managers and central bankers — call them hedgies and bankies for short — do not think alike. The grand panjandrum of the Federal Reserve, Chairman Ben S. Bernanke, has been learning the hard way that sometimes words can speak louder than actions. Having said on April 27 that he and his colleagues might "decide to take no action … in the interest of allowing more time to receive information relevant to the outlook" (translation: "Don't assume we're going to raise interest rates again"), Bernanke realized that the hedgies had taken this as just another signal to borrow and buy.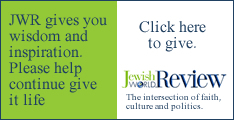 Suddenly, Chairman Ben was struck by a horrible thought. Perhaps he'd been too soft. Perhaps the combination of surging commodity prices and credit growth might transport the world back to the inflationary 1970s. So, on May 23, he changed his tune. There were, in fact, "upside inflation risks," he said. Less than two weeks later, he was pledging anti-inflation "vigilance." Translation: "Sorry, what I meant was that we really are going to raise rates."

Now, you might think "core" consumer price inflation of 2.4% (the latest U.S. rate) isn't much to worry about. Inflation rose six times higher than that in the 1970s. But any rate that's higher than the Fed's not-very-explicit-but-low target makes the bankies nervous. In a booming globalized world, they now tell us, their monetary policy may have been "too accommodative" — hence the recent bubbles in equity, property and commodity markets. The Bank of Japan started saying this kind of thing some time ago. So did the European Central Bank and the Bank of England.

This apparently uncoordinated global tightening of monetary policy effectively shears the hedgies. For years they have been making stupid money by borrowing from central banks at near-zero rates and taking long positions in any market with momentum. "Too accommodative" central banks meant one-way bets and low volatility. Now it costs to borrow, and volatility is back.

The key point, however, is that many hedgies fear the bankies are over-tightening. They fear a sharp slowdown, if not a recession, in the United States and therefore in the rest of the world. If they're right, the bankies will turn out to have been like generals fighting the last war. It will be deflation, not inflation, they'll soon need to worry about.

Unlike Bernanke, who got his doctorate in 1979, the hedgies don't remember the '70s. Most of them were still in short trousers then. Yet they may turn out to be nearer the mark than the inflation-targeting bankies. For one thing, there is little evidence yet that higher rates are reducing credit growth.

The Fed's latest "flow of funds" report showed that in the first quarter of this year, household borrowing in the U.S. was up 32% compared with last year. That's huge. It means that higher rates haven't yet translated into retrenchment by American families.

Growing U.S. household debt has been the single biggest driver of global growth in the last five years. When Americans do finally stop borrowing and start saving, the effects could be bigger than the bankies anticipate. (Fact: 29% of borrowers who took out mortgages in the U.S. last year have no equity in their homes or owe more than their house is worth.)

My guess is that belts are already being tightened. Certainly, consumer confidence has fallen to levels we've seen only twice in the last 10 years.

The question I'm asking myself is what kind of festival the central bankers will throw to celebrate the recession of 2007-08. Anyone for Sellstock?
Every weekday JewishWorldReview.com publishes what many in in the media and Washington consider "must-reading". Sign up for the daily JWR update. It's free. Just click here.
BUY THE BOOKS



Click HERE to purchase it at a discount. (Sales help fund JWR.).

Click HERE to purchase it at a discount. (Sales help fund JWR.).
Niall Ferguson is a professor of history at Harvard University. He is the author of "Empire" (Basic Books, 2003) and "Colossus" (Penguin, 2004). Comment by clicking here.
06/13/06: Britain's economy is just like America's — minus the entrepreneurs and growth
06/06/06: The X-Men have taken over Washington
05/30/06: Quit protesting, profs!
05/23/06: World markets' wild ride: Economic volatility is back with a vengeance
05/16/06: The Cold Wars are coming
05/09/06: Many commentators are missing dangerous political shift
05/02/06: Put some sugar in your tank
04/25/06: Hu and the dog that didn't bark
04/18/06: Should Americans be less optimistic?
04/11/06: Globalization's second death?
04/04/06: So many 'special' friends
03/28/06: Let's get it right about what has gone wrong
03/21/06: Congress is trying to give the world a globotomy
03/14/06: Lame ducks can still bite back
03/07/06: A 19th Century critique of a 21st Century president
02/28/06: The crash of civilizations
02/21/06: Not the president, but close
02/14/06: Want historic trouble? Look south
02/07/06: Greenspan advising Britain? It's housing bubbles, deficits and potential meltdowns all over again
01/31/06: Missing the Cold War
01/24/06: It's a sick, Thick World
01/17/06: Tomorrow's world war today
01/03/06: Scotland, it's over, but keep the accents
12/20/05: History, democracy and Iraq
12/20/05: History, democracy and Iraq
11/22/05: Ghost of Napoleon haunts Tony Blair
11/22/05: Can it happen in Britain too?
11/15/05: Red plus blue equals purple
11/10/05: The fires of disintegration
11/01/05: Triumph of an über-wonk

© 2006, Los Angeles Times Distributed by Los Angeles Times Syndicate