Jewish World Review June 9, 2006 /13 Sivan, 5766
How I dread the sound of silence
By Norman Lebrecht

Two former yeshiva students — one, a living legend; the other, among the most widely-read modern commentators on music, culture and politics — sit down to schmooze

http://www.JewishWorldReview.com | I'm beginning to see why Simon and Garfunkel split up. Paul Simon, on the instant acquaintance of a 40-minute chat in a back-to-back media tour, does a duet all on his own. Top Paul is urbane, reflective, poetic and outgoing. Bottom Paul, half an octave down, sits tight as a ball of wool in a hotel armchair recoiled as if from rejection — a musician, naked in his vulnerability, transparently aware of sands running out.

'Who's gonna love you when your looks are gone?' he self-mocks in an overwrought track on his impressive new album, Surprise. Who, indeed, in this cruel business? Simon, 64, is hauling himself out of a decade of flops that saw the trashing of his Broadway musical, The Capeman, in 1998, and a flurry of him —again yawns for his last album, You're The One. 'What happened wasn't enjoyable,' is as much as he will admit, 'but I came out of it fine. It was painful, but I'm a big boy. It comes and goes.'

Surprise is his comeback shot, a compilation of easy-flowing Simon lyricism sound-washed and sometimes co-written by Brian Eno: clean-cut guitar man meets techno freak with a pash for chordal dissonance. The big surprise is how well it works. Autumnal, yes. Self-referential, too. But as a total sound picture Surprise is as striking as anything Simon has done since Graceland, his 1986 South African venture that drew sanctions-busting condemnation from liberal moralists and accolades from musicians of every continent for its polystylistic dialogue. Future generations may well decide that apartheid was ended as much by the black-white conversation on Paul Simon's Graceland as by the jail release of Nelson Mandela.

Simon weathers adversity with a world-weariness that stems from his everlasting on-off partnership with Art Garfunkel, which began in sixth grade in Forest Hills, crested with a CBS record deal in 1964, broke up bitterly seven years later and has rumbled on ever since in cash-cow world-tour reunions where neither man ever looks at the other on stage. At an open-air Hyde Park concert two years ago, singing all the old favourites to a crowd spanning three generations, their body language could have been Chinese for all it miscommunicated, yet the harmony was symbiotic and every entry was pin-perfect. They looked like a pair of pensioners who had been married far too long, held together not by love but by jealous tension and the urge to outlive.

Mention Garfunkel today, and Simon's face shuts down. In a recent remark about the Rolling Stones he said: 'I don't think Mick (Jagger) and Keith (Richard) ever liked each other any better than Artie and I did.' Somehow, after more than half a century of coupledom and many years in psychoanalysis, you get the feeling that Simon is struggling to understand what went on and why it broke down, though when you ask if he has regrets, he says bluntly: 'I don't do that.' I politely refrain from telling him that Garfunkel is coming on a nine-stop European singing tour next month, still trailing Simon after all these years.

We are talking friends and contemporaries — Paul is first-naming Bob (Dylan), Bruce (Springsteen) and Paul (McCartney) — when he reveals an unexpected affinity with the London-born Elvis Costello, 'because his father was a musician, just like mine.' Simon's father, Louis, a pre-War violinist on Hungarian radio, made his living playing bass in New York bands until, at 50, he put himself through college and took a doctorate in linguistics, specialising in remedial teaching. 'My father said to me, I wish I had done this earlier, I wish I hadn't spent so much of my life as a musician. But I liked him as a musician, and I liked his musician friends. It's part of the reason I was able to go into faraway cultures and collaborate with people — not as a foreigner, but as a musician among musicians.'

Growing up in Queens, he and Artie thrilled to the Everly Brothers' close harmony and the dangerous new rock music of Little Richard and Elvis Presley. 'I wanted to be a rock n roll star,' says Simon, 'but that wasn't a profession you could join.' Both guys graduated college with good degrees before they cut an LP, Wednesday Morning Three A.M, and then split up for the first time. Don't ask why, it must have been something in the genes.

Simon, immersed in the English folk music of Parsely, Sage, Rosemary and Thyme, moved to London for a year and wrote Homeward Bound, an iconic hit, on a platform at Crewe station waiting for a delayed train. Garfunkel wound up in Hollywood.

Suddenly, just before the LP was going out of play, radio stations in Florida were flooded with requests for one track, The Sound of Silence, and the sales went vertical. Simon rushed home, rejoined Garfunkel in studio and launched into a frenzy of creativity that yielded the soundtrack for Mike Nichols' movie, The Graduate, and such elementals of popular music as Bridge over Troubled Water and The Boxer.

Much of their success, he says, was down to good timing. 'In the 60s, you had to be a moron not to be successful in the music business. I was very fortunate that this was the time that I emerged. It's a different world today, a lot harder. It changed when record companies became corporate, and the corporations merged. There were five labels where there used to be 15, then the five became three. Then all the radio stations got bought up. That meant the end of having an unusual hit. Everything became what the format dictated. MTV had a lot to do with it, because how telegenic you were mattered as much, or more than, how well you played and sang.'

Simon, an inch over five foot and quick to lose his hair, was no-one's idea of a poster boy. Discreet and economical on stage — 'one scream is the most you'll get out of me all night,' — his distinctive feature is a pair of ears, their lobes moulded from the flesh of his cheeks as if welded by forceps into a conch-like shape. In profile, he is all ear.

The final bust-up with Garfunkel came in 1971 when Art was getting heartthrob roles in Catch-22 and Carnal Knowledge and the best Paul could land was a walk-on from Woody Allen in Annie Hall. A new gang of lawyer-bosses at CBS flung Simon out of contract but he carried on writing bittersweet tunes - Kodachrome, American Tune, Still Crazy After All These Years - that form the backdrop to modern lives. 'I don't think I've created any monuments,' he shrugs. 'Hits and flops, everyone has those.' But when I charge him with false modesty, he accepts that five or six of his songs are played at every mortal milestone, from birthing room to funeral parlour. No songwriter, except perhaps McCartney, can match his penetration.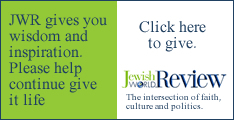 Wearing a corduroy air of domestic contentment from the third of his marriages, to New Bohemians singer Edie Brickell (the actress Carrie Fisher was the one before), Simon talks of being homesick for their three kids and starts to share parenting tales. Yet although he is among the wealthiest of pop moguls he's on the road again, tapping the mikes, signing the covers, pushing the record. It's all down to fear and dread of what lies just ahead.

'I have a powerful impulse to create, that seems to be chronic with me,' he explains candidly. 'But I also go through big periods of no-writing when I think: I guess I'm not going to write any more. One day I simply won't think of anything and I won't be surprised when that happens. On the other hand, the poet Stanley Kunitz, who died the other day at the age of 100, wrote beautiful poetry up until the very last year of his life….'

The Capeman, his stage musical, seven years in the making and eleven million dollars down the drain, mirrored attempts by pop seniorities like McCartney and Costello to cross into symphonic music. 'It's not very easy to move from one genre to another,' he concedes. 'Philip Glass, who's an old friend of mine had enormous resistance when he began to write operas. When you cross a boundary, you're usually not going into friendly territory. The Capeman was vilified but it was actually pretty good - as I'm sure will become apparent when it's restaged. The next time around, there will be some remorse about how gleeful people were in beating the production up, and me in particular.'

His wounds are bandaged in the new album by clever Brian Eno's pounding patina of prog-rock, dressing a typical Simon ballad, How Can You Live in the Northeast, with driving electronics and a weirdly churchy harmonium. When Simon goes it alone without Eno, as he does in Father and Daughter, the contrast tonally and verbally is trite to the point of anachronism ('there could never be a father loved his daughter more than I love you,' he drools) - yet this seems to be his favourite song, released as a single next week. In his own head, Paul Simon has gone back to the simplistic1970s.

His voice has held up remarkably well over the years, every bit as well as the tenor Placido Domingo's at exactly the same age. Like Domingo's, it has grown depth and character. But he is getting worried how long it will hold out.

'It makes me nervous to talk about it, because it could go away like that,' he says snapping two fingers. 'My father was happy that I was going to be a musician and expected that I was going to stop at a certain point and pursue a profession. And then to everyone's amazement I was making a million dollars a year. Nobody mentioned being an artist. I was in my 40s before I allowed myself to say I was an artist. Now, you reach a certain age, and it's very interesting. If it weren't for the dread, I would say this was the best age, but I don't quite know how to deal with the dread...'

His dilemma is acute. Refusing to look back at what he might have done better, he cannot look ahead either for fear of seeing the blank wall. The only way he can avoid thinking about it is by carrying on talking to himself in three-minute songs. The end may be nigh, but Paul Simon can still put it off by making records. 'My mother is 96, my father is gone,' he says sombrely, this wartorn survivor. 'It's a privilege to have your mind distracted by music, and not have to think about that...'
Sign up for the daily JWR update. It's free. Just click here.
---
JWR contributor Norman Lebrecht is Assistant Editor of London's Evening Standard and presenter of lebrecht.live on BBC Radio 3. He has written ten books about music, which have been translated into 13 languages. They include the international best-sellers The Maestro Myth and When the Music Stops. His website is NormanLebrecht.com Comment by clicking here.

© 2006, Norman Lebrecht