http://www.JewishWorldReview.com | Moving day has been a long time coming. Our neighbor was transferred at the end of last summer because of an unexpected promotion. With four children — including a high school senior — it didn't make sense to pick up stakes and relocate the entire family just a few weeks before the school year began, so his wife and children stayed behind.

Their decision to postpone their move and endure a family separation for the sake of a job created a challenging circumstance for our friends, but it meant the complexion of our neighborhood wouldn't change right away.

Football games still would be played on their front lawn.

Halloween still would mean bounding in the darkness from house to house.

The first snow still would find my children and their pals from across the street sliding down the hill in our back yard.

Despite the plans that clearly were under way, it was possible to deny the day when our neighbors would move away and, more poignantly, the day Kaylan would leave the neighborhood.

Kaylan is Amy's anchor; the truest thing she knows about herself is that she is Kaylan's best friend, even when her best friend likes playing soccer with the boys down the street more than she likes playing dolls in Amy's pink bedroom.

They took ballet and jazz together. They rode the first-grade bus together. They walk their dogs together. They sometimes have been inseparable; they always have been devoted. They share a loyalty that comes when you meet in preschool and grow into girlhood together.

Unfortunately, the seasons changed quickly and reliably. By the time the crickets buzz and the sound of firecrackers signals the July Fourth weekend, moving day will have come and gone.

A team of burly guys in matching shirts will make countless trips across our neighbor's front lawn, packing a trailer with furniture and boxes and bicycles. When they finish loading, they'll drive away, our friends following them up the street in their family car, leaving my 8-year-old daughter with a heart as empty as the house they called home.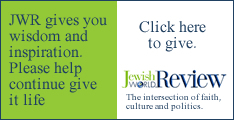 When we first learned the move was imminent, Amy took it hard. I managed to persuade her to stay focused on the present — the months when her first, best friend would remain just a barefoot sprint across the street.

"It's a whole school year," I said. "You'll spend your birthdays together and have sleepovers and play outside. Nothing is changing yet, so don't be sad before you have to."

That strategy worked until our neighbors listed their house for sale in January and the sign went up on their front lawn, serving as Amy's daily reminder that the end eventually would come.

(Oddly, the banner on the sign with the Realtor's name and phone number never seems to be in place, causing me to wonder if my daughter is a saboteur. Maybe she thinks the move is predicated on selling the house.)

Now, with the leaves dancing in the warm breeze and the lazy rhythm of summer taking hold, Amy has started to face the sadness she has dreaded for so long. Kaylan really is leaving.

About a week ago, Amy curled up on the couch under her favorite blanket, claiming she didn't feel good. She doesn't feel good a lot these days, and I imagine her stomach anxiously churns the way we all feel when we confront something bad that is beyond our control.

I sat on the edge of the couch and pretended to take her temperature by kissing her forehead. "I don't think you're sick," I said. "I think you're sad."

We both knew what I meant. Suddenly, she started to cry with a depth of grief I'm not sure she knew she felt. Her little body heaved in my arms as she poured out the loss of the friend who taught her what it meant to be a friend.

I didn't tell Amy not to cry. I had been telling her to hold back her tears for so many months, and finally the time had come to put them on my shoulder where they belonged.

But I did tell her it would be OK. "I know this is going to be hard for you," I said, "We all know that. But we're all here for you, and I promise you it's going to be all right."

I might have expected her to argue my prediction — to tell me I was wrong; it wouldn't be OK. But instead, she put her wet face next to my ear and whispered through her tears, "Mom, how do you know?"

I couldn't begin to answer her; I didn't know how to articulate my certainty that her heart would heal, allowing her to find and keep a lifetime of friends within the many layers it grows as years unfold.

I just know.

"You'll have to trust me on that," I said.

I wish I could spare Amy the moment when our neighbors drive away and she must wave goodbye to her friend, remaining on the sidewalk to accept the lonely reality that awaits her, but such is life.

Friends move away, and we have to say goodbye.

It turns out that the hardest thing about being a parent isn't keeping your child's heart from breaking. The hardest thing is knowing your child's heart must break and waiting on the front porch while it happens.