Jewish World Review June 15, 2006 / 19 Sivan, 5766
In Gaza, literally picking terrorism over gold
By Joel Greenberg
American and foreign aid and Israeli tax transfers were supporting about a third of all Palestinians

JewishWorldReview.com | (KRT)

AZA CITY — The Gaza gold market is a familiar landmark in this city's old quarter, a centuries-old remnant of what was once a sprawling warren of covered streets. A visit there these days offers a startling glimpse into the economic hardship gripping ordinary Palestinians.

In stalls tucked away in a vaulted passage, people are selling their most precious possessions, gold jewelry given to wives by their husbands, usually as dowries at marriage to serve as a security in case of divorce or economic hard times.

The cutoff of foreign aid and tax transfers from Israel to the Hamas-led Palestinian government has pushed the economy here into free-fall.

More than 160,000 government employees, who support about a third of the Palestinian population, have gone unpaid for nearly three months, deepening poverty and crippling business activity.

"The situation is extremely difficult," said Um Muhammad, 33, a government-employed nurse who was selling gold jewelry and agreed to identify herself only by her nickname. "We need the money for food and daily expenses."

In another stall, Mahdia Abu Nada, 55, was selling gold bracelets. Her husband, who works in a government hospital, is not getting paid, and the couple has no money for rent or grocery bills, let alone tuition for children in college.

"I'm selling all the gold that I've saved for 20 years, because we can't live," Abu Nada said. She produced a list of grocery items she had bought on credit, worth $112, that she has not been able to pay for.

"The government was chosen by the people," Abu Nada added, echoing an argument often heard here, that the Palestinians were being punished for their vote for Hamas in January elections.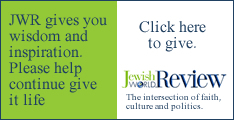 Behind the counter, Abu Fayez, the gold dealer, offered a grim prediction. "Today is better than tomorrow," he intoned. "Because tomorrow, people might no longer have any gold to sell."

At the next stall, Amjad Tafish, 28, an unemployed tailor, was selling all his wife's gold jewelry after six years of marriage. There was no work, he said, because repeated closings of Gaza's main cargo crossing had halted work at local sewing shops, which depend on the crossing for materials and export of finished products.

Israel has closed the crossing for about 50 percent of the days it was scheduled to operate this year, citing warnings of planned attacks by Palestinian militants.

"I haven't done a stitch of work in two months," Tafish said, adding that he used to earn the equivalent of about $20 a day. Now, he said, buying meat and chicken were beyond his means, and meals at home were limited to simpler foods.

The sale of the jewelry would give Tafish the equivalent of about $3,000, said the dealer sitting across the counter.

Reem Abu Hasira, 23, who works in a bridal-gown rental shop, was selling gold earrings she had received for her wedding, for which the dealer said she would get the equivalent of $90.

Abu Hasira said that her husband, a taxi driver who ferries government employees to work, had lost his income because without wages the workers could no longer pay for the ride. Neither was there any business at the shop where she worked. Only four wedding gowns had been rented out in the last two months, she said.
Every weekday JewishWorldReview.com publishes what many in Washington and in the media consider "must reading." Sign up for the daily JWR update. It's free. Just click here.


Comment by clicking here.
© 2006, Chicago Tribune Distributed by Knight Ridder/Tribune Information Services