Jewish World Review June 7, 2006 / 11 Sivan, 5766
With his political future hanging in the balance, Abbas extends deadline for Hamas to accept Israel
By Michael Matza
Ten-day ultimatum is up and so may well be Palestinian Authority prez's job

JewishWorldReview.com |(KRT)

ERUSALEM — A potential crisis was averted yesterday, at least temporarily, when Palestinian Authority President Mahmoud Abbas extended his deadline to get Hamas — the [terrorist] group in charge of Palestinian government — to recognize Israel.

The extension delayed a possible showdown between Hamas and Abbas' Fatah party over a document drafted last month by Palestinian prisoners in Israeli jails. The document calls for a Palestinian state on the West Bank and Gaza Strip within borders that existed between Israel and the Palestinian territories before the 1967 Six-Day War and implicitly recognizes Israel's right to exist.

Whatever Hamas decides, though, is unlikely to affect the prospects for peace in the region: Israel, for its own reasons, rejects the prisoners' document.

"The prisoners' document is entirely intended for internal Palestinian politics and is not an overture to Israel in any way," said Yossi Klein Halevi, a senior fellow with the Shalem Center, a Jerusalem think tank. "If it were an overture, it would explicitly state in return for Israel's withdrawal to the `67 borders, the Palestinians will accept the legitimacy of a Jewish state in the Middle East, and that doesn't appear anywhere."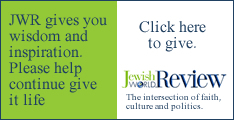 If Hamas refuses to endorse the document, maintaining its policy of never recognizing Israel, Abbas intends to present the issue directly to the voters in an unprecedented referendum that Hamas leaders have called everything from illegal to too expensive to fruitless, given Israel's stand.

The war of nerves between Abbas and Hamas has been going on since Hamas took power in March after its landslide victory in January legislative elections.

Abbas has been trying to harmonize the Fatah and Hamas foreign-policy positions. Unable to reach a compromise, he hit upon the idea of a plebiscite and is wielding it like a double-edged sword. He can force a referendum and win it. Or he can lose, disband the Legislative Council, and resign, calling for new elections for both president and parliament.

Either way, Hamas is in a bind, which is why "intense mediating efforts by some Arab and Islamic leaders" led Abbas to agree to postpone the deadline in the hope that Hamas will come around of its own accord, Abbas' presidential spokesman, Walid Awad, said in a statement Tuesday night.

"The referendum in itself is not the objective," he said. "The objective is to arrive at a united Palestinian position, agreed upon by all Palestinian factions and political groups."

Independent surveys indicate that 60 percent to 90 percent of Palestinians say Hamas and Fatah should ratify the prisoners' pledge, known as the National Accord Document.

Hamas says Abbas' threat of a referendum, coming so soon after Hamas' victory, seems more like an attempt to subvert the will of the people expressed in the January vote.

"We feel that the approach is to impose the document on us," Hamas spokesman Sami Abu Zuhri told reporters in Gaza. "The approach is to treat this document as a sacred document, and that is something that we don't accept."

Although the document was signed by influential prisoners — including Fatah's Marwan Barghouti and Sheikh Abdul Khaleq al-Natshe of Hamas — other Hamas members reject it.

"The story is more complicated than anyone thinks," said Madhi Abdul Hadi, Palestinian political analyst. "It is not a document for negotiating with Israel. It is a document to establish a Palestinian consensus. It is a document to empower the president, Mahmoud Abbas."

If the referendum takes place and Palestinians say yes, Abbas will appear much stronger.

But that would not necessarily lead to peace with Israel. Though busy planning a unilateral withdrawal from much of the West Bank, Israel has no intention of retreating purely to the 1967 lines.

"For most of us in Israel, the solution is not going to be technical but substantive, a change in Palestinian consciousness," Halevi said. "In the same way that a majority of Israelis now accept the legitimacy of Palestinian national claims, a majority of Palestinians must come to the same conclusion about Jewish claims. ...

"Abbas' maneuvering strikes me as just that, internal political maneuvering, at most intended for Western consumption but not for Israel."
Every weekday JewishWorldReview.com publishes what many in Washington and in the media consider "must reading." Sign up for the daily JWR update. It's free. Just click here.


Comment by clicking here.
© 2006, The Philadelphia Inquirer Distributed by Knight Ridder/Tribune Information Services