Jewish World Review June 2, 2005 / 24 Iyar, 5765
Europeans halt EU's 'non-debate' with their hands
By Debra J. Saunders


http://www.JewishWorldReview.com | Our betters in Europe learned two new words this week: non and nee.

In soundly rejecting a proposed European Union constitution, French and Dutch voters told EU bureaucrats in Brussels that they don't like what they see.

When the French voted non, Eurocrats announced that the French vote wouldn't change anything — despite a rule that required all EU countries to support the new constitution before it takes effect. No doubt they figured the French Parliament could step in and vote the right way, so the people's vote wouldn't count. Now, with two countries saying "no," and the Dutch Prime Minister Jan Peter Balkenende pledging to respect the popular vote, no might actually mean no.

From the get-go, ratification was supposed to be a done deal. Nine countries dutifully approved the pact.

Figure that pro-EU French President Jacques Chirac never considered that he actually had to sell the constitution to his constituents. After all, it was the voters' duty to cede to their leaders' better judgment, n'est-ce pas?

Yes, there had been grumblings from the voters, but for years the Eurocrats successfully had ignored them. Reasonable fears that unfettered immigration could depress wages in established economies or tear their social fabric? Anxiety over how the admission of Turkey to the EU might open the door to new immigrants who oppose Dutch or French values? Calls, when the document was being drafted, that the new charter recognize Europe's Judeo-Christian roots? Eurocrats turned a deaf ear to all such suggestions.

After all, Brussels knew best. They didn't need to listen to the European electorate.

At least, not until it was too late. Or as Laurens Jan Brinkhorst, the Dutch economy minister, told The New York Times, "The non-debate of the past 20 years cannot be overcome in three weeks.''

Non-debate? See how the EU imposed its views beyond its mandate to unite European economies. There was no need for continental criminal sentencing, but the Eurocrats were power happy. They went way beyond prohibiting capital punishment. As a 2000 EU paper noted, "It is well established that long-term imprisonment, and above all imprisonment for life, fails to achieve its criminal policy's goals, unless relevant measures are adopted in order to enable the return of the prisoner to social life at the appropriate moment."

Note the language: "It is well established" — that shuts off debate and demands consensus. Note that it's a given that a criminal, regardless of the offense, must return to society. No worries if a country disagrees. Dissenting views don't count. They're not "well established."

No wonder, then, that Europeans saw the EU as a threat to their countries' individual identity and autonomy. As the Economist editorialized, "Every country has some complaint about policies being foisted on it from Brussels." Wary voters, of course, want to put the brakes on the EU's runaway powers. Voting no was the only way they knew how.

So what happens now? San Francisco's Howard Leach, until recently the U.S. ambassador to France, explained that the proposed constitution "does not change very much. It was not a major expansion of the EU's powers." The constitution — which comes in the form of a treaty — would create a European president and EU foreign minister. Failure to ratify the constitution means the current rules stand.

One exception, as reported by The New York Times: The constitution did pass more judicial authority to the EU.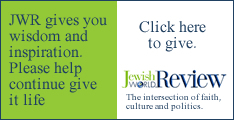 Hoover Institution fellow Dennis Bark spent the five weeks leading up to the vote in France. Bark is angered at the non vote and convinced that the new constitution changed so little that a non vote was counterproductive.

An oui vote was in the French interest, Bark said, because, "The only way they can get out of this welfare system, which is their own invention, is to blame it on the European Union." Which suggests another problem the EU faced. Chirac tried to assure young voters that under the new constitution, the EU wouldn't undermine Gallic employment law by introducing employer-friendly reforms. Rot. That's what the EU is supposed to do — make Europe an environment amenable for hiring workers in over-regulated, high-unemployment nations like France and Germany.

Readers of this column are familiar with my frequent use of the phrase "Our Betters in Europe." I don't use the term to denigrate Europeans, but instead to mock those — European, American and the occasional U.S. Supreme Court justice — who suggest that Americans should look to European elites for their superior judgment in foreign policy or criminal justice matters.

Now, it is clear that our Betters in Europe may be, as their acolytes suggest, Better Than We Are. But get this: Even Europeans don't bow to them.
Every weekday JewishWorldReview.com publishes what many in in the media and Washington consider "must-reading". Sign up for the daily JWR update. It's free. Just click here.
Comment JWR contributor Debra J. Saunders's column by clicking here.
© 2005, Creators Syndicate