Jewish World Review June 8, 2005 / 30 Iyar, 5765
Time to make peace with France
By Kathryn Lopez


http://www.JewishWorldReview.com | With the recent French rejection of the European Union's odious "constitution," I propose a very different radical idea: It's time for a truce.

No, not a truce with the "cheese-eating, surrender monkey" government that advocated Brussels' bureaucratic mess of ill-advised centralization.

With the French people: We shouldn't confuse the two.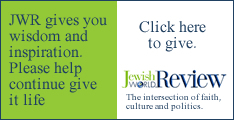 In the French vote, which the Associated Press called "a knockout blow" for the E.U. constitution — you can see a clear split. A split between the French people and French president Jacques Chirac. Between the French people and the new French foreign minister, Dominique de Villepin, who, for the heck of it, we'll call the enemy of the people. (Surely you remember his role as the leading anti-Americanist stationed at the United Nations in the run-up to the Iraq war.)

Despite the French government's enthusiastic support for the so-called constitution, 55 percent of the people voted against Chirac's indecent proposal. Chirac, who has spent the time since apologizing to Europe must rue the day the oft top-down government put the proposal to a vote.

Denis Boyles, the author of "Vile France: Fear, Duplicity, Cowardice and Cheese" (Encounter, 2005) starts his book with a quote attributed to former French president Francois Mitterrand: "France does not know it, but we are at war with America. Yes, a permanent war, a vital war, a war without death. Yes, they are very hard the Americans, they are voracious, they want undivided power over the world." (Full disclosure: Boyles writes a column for National Review Online that takes a caustic view of European media.)
BUY THE BOOK


Does this book sound intriguing?

Click HERE to purchase it at a discount. (Sales help fund JWR.).
That's the quasi-official French attitude toward us all, Joe and Jane America. Philosopher Jean-Francois Revel has said we are "practically the worst association of human beings that history has ever seen." But, Boyles gives the love back with a little qualifier, arguing that the France that Mitterrand says is at war with America is "an ongoing invention of its snooty, elitist, self-satisfied, self-obsessed, humorless, Paris-dwelling governing class." That's the same governing class that wanted to leapfrog into the European Union's identity-killing, secular black hole. And the same elite French voters rejected. The same French voters Boyles has some affection for, having lived in France until recently.


When we Americans make the froggy jokes — which, let's face it, we're not all above — it's Chirac and company we're thinking of in between sips of French Alps Evian. After all, "French Women Don't Get Fat," so there's something Americans can love there.


As John J. Miller and Mark Molesky write in "Our Oldest Enemy," (Doubleday, 2004) there is a rich history for us having some legitimate issues with the French, going back to the French and Indian Wars. The French considered George Washington a villain. "Our Oldest Enemy" — which is about to be published in French — isn't kind in assessing the psychology of the relationship: "Time and again in the last two centuries, France has refused to come to grips with its diminished status as a country whose greatest general was a foreigner, whose greatest warrior was a teenage girl, and whose last great military victory came on the plains of Wagram in 1809." The French word "chauvinism" reportedly stems from Nicolas Chauvin, a stubborn Napoleonic officer who refused to admit defeat of the imperial cause.
BUY THE BOOK


Does this book sound intriguing?

Click HERE to purchase it at a discount. (Sales help fund JWR.).
And yes, as "Our Oldest Enemy" points out, the French weren't exactly helpful of late. Save us your Lafayette and Yorktown remembrances, the authors say; the French have been nothing but "insufferable obstructionists" throughout the Iraq war.


But for the moment, I'm a peacemaker: I'd rather not dwell on that past, as rich as it is, and as recent as it may be.


In yet a third recent book on France, "The Arrogance of the French" (Sentinel, 2005), journalist Richard Chesnoff, who has lived in France for "fourteen self-flagellating years," swears by their "great wine, wonderful cheese, and remarkably beautiful women." And the French may whine about us, but, according to Chesnoff, the people can be won over. They just don't want to be cast off as irrelevant by, let's face it, the world's only superpower.
BUY THE BOOK


Does this book sound intriguing?

Click HERE to purchase it at a discount. (Sales help fund JWR.).
Oh come on. We care — after all the French don't speak German, do they?


On Sept. 12, 2001, "Le Monde," the must-read French paper ran the front-page headline, "Nous Sommes Tous Americains." We Are All Americans. Let's run with that spirit and embrace the French love of democracy they exercised during the E.U. constitutional vote. We can bond on this. Let's consider the French E.U. "non" of May as a resounding confirmation: A mighty woman with a torch unites us!


So, go back to your Dom Perignon, branch out from the Wisconsin cheese now and again, and support the non-ruling caste Frenchmen. And, French friends, if you still feel like joiners, we don't have a 51st state ... yet.

Every weekday JewishWorldReview.com publishes what many in in the media and Washington consider "must-reading". Sign up for the daily JWR update. It's free. Just click here.

Comment by clicking here.


© 2005, Newspaper Enterprise Assn.