Jewish World Review June 17, 2005 / 10 Sivan, 5765
What Might They Say About Jacko?
By James Lileks


http://www.JewishWorldReview.com | Michael Jackson has been absolved of the charge of willful diddling, and will no doubt devote his remaining days to finding the real pedophile.

The end of the case brings a sense of relief; since Jackson collapsed more often than a three-legged card table, cable news will no longer need flash dispatches from the courtroom every time Jackson gets the vapors. Journalists can be redeployed, and perhaps we'll get some real news again. Perhaps a shark will attack a celebrity, in Baghdad — that would be the cable news trifecta.

For those who felt the trial was a referendum on Jackson, the outcome is a disappointment. No jail, no cuffs — just off to Neverland to party with Robert Blake, that "Home Alone" kid and some underpaid actor who's kept on retainer to wander the grounds in a Barney costume.

But this was a big case. This was a big deal. All the world has an opinion. Let us sample what some might say, if asked.

Amnesty International: While we cannot speculate on Mr. Jackson's guilt or innocence, we sympathize with his relief at avoiding America's GULAG. And by GULAG we mean the American prison system, which, like its Soviet counterpart, has walls, towers, bars, unreasonable dogs and meals that occasionally include members of the beet family. Did we mention that it's like the GULAG? Because we found some of our old credibility left, and believe us, it's harder to flush than a thick holy book. But we'll keep trying. GULAG! GULAG!

Howard Dean: Well I suppose the verdict angers Republicans because they don't like black people, frankly, unless they're standing on the lawn in a jockey uniform and made out of metal, but I suppose some Republicans are happy because you could, you know, look at Michael Jackson as just another rich white guy, and they're the party of the rich white guy. Except for me. And all you other rich white guys here in the audience. Now how about some money? Please? Aw, come on. OK, how about this: There's an interesting theory that the Saudis have film of Michael Jackson entertaining kids at President Bush's ranch in Crawford, Whateverland. And they're blackmailing Bush. I'm not saying it's true, I'm just saying it's out there. Can I have some money now? I'll do the YEAGH for your answering machine. Oh, come ON.

Joe Biden: What is unconscionable is that this administration puts forth judicial nominees who are not only anti-civil rights, anti-choice, anti-socialism and anti-matter but anti-trial itself, in that they want to return to the day when semi-minority defendants were dragged into the public square and stoned. I cannot allow that, and I will not allow that, and that is why I believe it's important to — oh, the camera wasn't running? The camera is broken? Call my staff, they'll send a statement.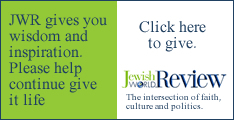 Various frothing posters to various frothing blogs: of corse he was innocent the whole thing was set up by rove to make a distracton for Chimpy McBushitler so no one would pay attention to Iraq and it worked!!!! Expect now some other star to get busted on bogus charges — watch your back sean penn, they'll probably have you busted at customs for bringing back iraninan weed (which is awesome) so you cant tell the truth about CIA dirty trix to topple theyre governement. I'm no fan of the Iranian guv but they have to be better than our Texas Nazi Jesusland Diebold One-nation-under-Enron theocracy. I mean at least they had elections!!!!! Anyway we love you Michael and as soon as I saw Faux News was covering the trial I knew you were innocent.

Al-Zarqawi: I would use this trial as an example of the decadent West against whom we struggle, were I not decomposing.

Saddam Hussein: Can I have that jury, please? I am prepared to pay handsomely, using my remaining oil revenues. By which I mean the locks of hair I sell on eBay as souvenirs of the good old days.

Michael Jackson: Free at last, free at last! Thank Bubbles I'm free at last!

To do whatever I want.
Every weekday JewishWorldReview.com publishes what many in in the media and Washington consider "must-reading". Sign up for the daily JWR update. It's free. Just click here.
JWR contributor James Lileks is a columnist for the Minneapolis Star Tribune. Comment by clicking here.
© 2005, James Lileks