Jewish World Review June 24, 2005 / 17 Sivan, 5765
Photo program picture perfect
By Mark Kellner
http://www.JewishWorldReview.com | Microsoft Digital Image Suite 2006, being rolled out today, will likely bring joy to tens of thousands of Windows users who will now have a photo-management program that easily rivals, and in some ways surpasses, Apple Computer's IPhoto software.

The $99.95 suite version of the program — for which a $30 rebate is offered, with an extra $10 back if you buy a digital camera — offers tools for organizing, editing, sharing and transforming photos. It will also turn those grainy snapshots from your camera phone into something more useful. Plus, there are a lot of features that make this software practical both for the home user or someone who depends on photography in a small business or classroom situation.

Some of these features have been available on previous versions of the Microsoft program, but this year's edition offers greater organizational and editing capabilities. You can "stack" keywords and labels to help identify photos more easily, and cross-reference pictures, such as all the photos of the kids, the dog and the kids with the dog. Hover your mouse pointer over a thumbnail image of a photo, and the photo will enlarge and provide details such as date taken, file type, size, resolution and assigned labels.

New this year are features such as black-and-white "effects" that not only transform color snapshots into monochrome images but allow various filtering and other effects to create something truly artistic. There's an "intuitive" cropping feature that suggests the best possible way to trim a large picture, while a "photo story" feature lets you combine photos with narration, music, pan and zoom effects.

One of the more breathtaking features — I actually gasped the first time I saw it in action — is the ability to take a series of photos and stitch them into a "panorama" view. Yes, other programs do that, but Microsoft Digital Imaging Suite lets you select the final size, which helps put every "stitched" image into perspective. Additional tools can correct and adjust alignment. The result is something to behold.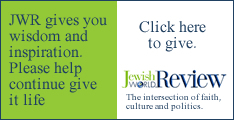 I was also impressed with a "smart erase" feature that will cut out an unwanted item or person in a photo and replace it with what ought to be behind the person or thing.

One of my favorite features, however, is the cell phone photo fixer. No, it's not perfect and not even the Microsoft software can correct every flaw in my Motorola phone's camera, which works far, far better outside than inside. But it sharpened up a bunch of photos in a hurry — and made my cats more recognizable in the blink of an eye. The automated nature of the fixes — click one button and you are done — will appeal to those of us who aren't photo scientists.

There's a lot more here for users to discover. You can burn that multimedia photo show to a DVD or a video CD playable in most computers and many DVD players — an excellent way to share pictures with grandma and grandpa. The program also lets you burn a "sharing" CD while keeping the archival settings you assign to pictures intact. That makes organizing more secure, a welcome feature when it's not hundreds, but thousands, of pictures you are organizing.

Bottom line: This is a very important and useful piece of software. I like it, and plan to keep it handy to use with my Windows systems. Information on this and other home products from Microsoft is at www.microsoft.com/discover.
Every weekday JewishWorldReview.com publishes what many in in the media and Washington consider "must-reading". Sign up for the daily JWR update. It's free. Just click here.
JWR contributor Mark Kellner has reported on technology for industry newspapers and magazines since 1983, and has been the computer columnist for The Washington Times since 1991.Comment by clicking here.
© 2005, News World Communications, Inc. Reprinted with permission of The Washington Times. Visit the paper at http://www.washingtontimes.com