Jewish World Review June 17, 2005 / 10 Sivan, 5765
Hardware's Changing Nature
By Mark Kellner
http://www.JewishWorldReview.com | If recent events and industry trends have any great significance, perhaps it is that we are on the verge, I believe, of a rather happy time for those of us who must buy new computers and other hardware, or simply want to do so.

As I write, my PC is transferring a bunch of video files from a PC to a Maxtor OneTouch external hard drive, using a USB connection. What sold for between $199 and $210 a year ago, as reported here, is now available for $170 at an Internet mail order firm called NewEgg.com. Similar devices, some including a faster FireWire (IEEE 1394) connector, are available at rather good prices at your local Costco.

The growth of external devices such as the Maxtor, and the descent in price, which I expect will continue, is a good thing for those of us who want to move very large files between computers. It's also a good way to expand storage, if installing an internal drive is impractical.

Do you want to buy a large cathode-ray tube (CRT) monitor? You'd better hurry. They're fast heading towards extinction: no one's making large tubes these days and liquid-crystal displays, or LCDs, are constantly improving in quality with lower prices. I just bought my father a 17-inch LCD, to replace a 12-inch display he'd been using, for $202, again via mail order. Finding similar bargains in retail outlets can be a bit of a challenge, but in-store prices for some LCDs are also falling.

Is it a printer you say you need? I don't think there's been a better time to buy one than these days. Low-cost monochrome laser printers can be had for under $150; but spend $399, less than three times that, and you can get a color laser printer, from either of two makers: Hewlett-Packard or Samsung. On the ink-jet side, prices have been low for several years, but now reasonable prices include tons of features: again, for around $150, I can get a very good ink jet printer which also is a scanner, copier, fax machine and PC card reader that'll import my digital photos to the PC, as well as print out a "contact sheet" from which I can, with card in place, print separate high quality prints.

Can you see a trend here? Hardware prices, especially for those who want more than just "plain vanilla" functionality, are moving downward at the same time as quality is moving up. In speaking with representatives from several firms recently, I've heard a similar theme: more features for the same price, or one that's slightly lower.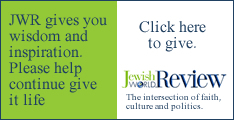 Take a stroll through that Costco store I mentioned above, or your local PC "superstore," and you'll see complete systems with a lot of capability at very reasonable prices. I recently saw one PC/display combo for around $900 that would easily have cost double that a year or so ago. This isn't the first time such trends have been observed; but they are accelerating more quickly, it seems.

All this leads to one further, brief, analysis of last week's news that Apple Computer will switch its hardware platform to processing chips made by Intel Corp. Macs may not immediately, or even ultimately, become radically less expensive than they are today, but having that PC-friendly processor in the computer, and perhaps a freshly licensed copy of Microsoft Windows, will allow Mac users to create a "dual boot" system that can run mainly Mac applications but also switch to Windows when needed.

You can do that today with either software or hardware add-ons, but this solution — when and as it arrives — will be far more elegant and, presumably, more stable. And in having two very high quality computers in one box, users might end up with the best bargain of all.
Every weekday JewishWorldReview.com publishes what many in in the media and Washington consider "must-reading". Sign up for the daily JWR update. It's free. Just click here.
JWR contributor Mark Kellner has reported on technology for industry newspapers and magazines since 1983, and has been the computer columnist for The Washington Times since 1991.Comment by clicking here.
© 2005, News World Communications, Inc. Reprinted with permission of The Washington Times. Visit the paper at http://www.washingtontimes.com