Jewish World Review June 10, 2005 / 3 Sivan, 5765
IMacs intact despite switch
By Mark Kellner
http://www.JewishWorldReview.com | In a move that once that once seemed as far-fetched as President Nixon's overture to China, Apple Computer recently announced plans to switch from IBM Corp.'s PowerPC microprocessors to CPU chips made by Intel Corp. The Mac Mini will be first to change, next year; by 2007, all Macs will feature Intel chips, according to Apple Chief Executive Officer Steve Jobs.

Since the recent spate of rumors have proven to be true, should you still buy today's Apple Macintosh hardware? If my recent experience with the latest IMac G5 is any indication, then yes, you can still buy current hardware with a degree of confidence.

First, with the millions of G4 and G5 PowerPC-based Macs out there, Apple would be insane to cut off those users anytime soon. It could happen, perhaps, in five years, but not in the next five or 18 or 24 months. Second, the current range of products is pretty good.

The $1,799 list, 20-inch IMac G5, recently boosted to a 2 gigahertz processor, is a good example. Equipped with 512 megabytes of RAM and a 250-gigabyte hard drive, this is one sleek system, very well equipped with a wide range of features. The most obvious is the display, which drew oohs and ahhs from workmates who wandered into my office: Color on this screen is amazingly vivid and clear. Text is rendered super-sharp, and the 20-inch size is very good for movie watching.

A hard disk that is 2,500 times the size of the first PC hard drive I ever owned is impressive enough; pair it with the latest version of the operating system, Mac OS X Tiger, and some wonderful things happen. When setting up the machine, I was able to connect my Mac PowerBook, using a FireWire cable, click an on-screen button, and the operating system handled the job of copying my applications and data files from the old machine to the new, leaving everything intact on the portable. It took about two hours but the procedure went flawlessly — something most PC upgraders can only envy.

Stereo sound from the speakers is excellent, and the mic handled my Skype Internet-telephony conversations with ease.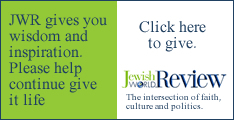 As far as performance goes, there's nothing to not like about the IMac, because the processor is fast enough, and the RAM generally sufficient, to handle most tasks. The computer will take as much as 2 gigabytes of memory; if you need more than that, you need a different kind of machine. Included in the IMac are both 802.11g wireless networking and Bluetooth wireless antennae.

Which begs the question: Who is the IMac G5 intended to serve? An Apple product manager, in a phone briefing last week, insisted the computer was "definitely" a consumer-oriented machine, even though I could see it in many so-called "enterprise" situations. The manager, by the way, wouldn't speculate on any future products, so my question about whether a 20-inch IMac would be joined by a 30-inch model — Apple, after all, makes and markets 30-inch LCD displays — went unanswered.

But a 20-inch display will serve many people quite nicely, and even the lower-priced 17-inch IMac G5 can be had with the 2 GHz processor if you desire. No matter what happens with Apple's next turn in microprocessors, today's IMac is a good buy for those seeking a sleek, powerful desktop computer.
Every weekday JewishWorldReview.com publishes what many in in the media and Washington consider "must-reading". Sign up for the daily JWR update. It's free. Just click here.
JWR contributor Mark Kellner has reported on technology for industry newspapers and magazines since 1983, and has been the computer columnist for The Washington Times since 1991.Comment by clicking here.
© 2005, News World Communications, Inc. Reprinted with permission of The Washington Times. Visit the paper at http://www.washingtontimes.com