Jewish World Review June 3, 2005 / 25 Iyar, 5765
Palm's life drive could drive a life
By Mark Kellner
http://www.JewishWorldReview.com | PalmOne's 4 Gbyte LifeDrive, recently launched for $499, aims to be a handheld hydra: PDA, photo and video viewer, and MP3 music player, all in one. It'll fit in a (comfortable) shirt pocket or purse, and it has built-in 802.11b and Bluetooth wireless, which means it can surf the Web and dial your compatible mobile phone without breaking a sweat.

The danger, of course, is that any company, let alone PalmOne (soon to again be just Palm), is overreaching when aiming for such a triple-threat device. The reality is that while there may be some stretches, there are no pulled tech tendons or dislocated digital shoulders here. For just under $500 — a hefty sum by anyone's reckoning — it's a good buy.

Starting with personal digital assistant, or PDA, functions, the LifeDrive is, after all, a Palm-powered device. The standard address book, calendar, to-do list and compatibility with literally thousands of applications are all there. Users have little to fear: this device, boasting the largest amount of storage ever put in something with the Palm brand name, can handle Donald Trump's to-do list, as well as yours.

One nice touch is the ability to render its display in either portrait or landscape modes, with a change a mere side-button-press away. This is particularly useful when surfing the Web — some pages look, read and navigate better horizontally than vertically — or when working with word processing or spreadsheet files. That's because the LifeDrive comes with a copy of Documents-to-Go, the popular viewing and editing software from DataViz for Microsoft Word, Excel and PowerPoint files, although the latter has some limitations. But you can view a PowerPoint display in the palm of your hand, make some changes and zip it back to your PC. Not bad, not at all.

As a multimedia viewer, the LifeDrive is impressive, playing a nice long clip from "The Lion King" as handily as it lets you view and zoom in on a photo of Yosemite National Park. Viewing photos on a handheld is great for travelers, of course, but can also be of value in business applications; ditto for video clips, of course. Transferring the latter will probably require a PC connection, but the LifeDrive, as with most modern Palm handhelds, accepts Secure Digital (SD) and MultiMedia (stet) cards, so photos can be taken from some digital cameras and slipped right into the handheld.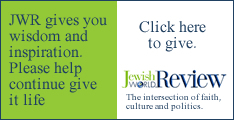 Mobile music is a bit trickier: forget about iTunes files, expect to pay an extra $14.95 for a software upgrade to play Windows Media Audio, or WMA, files, and if your WMA files come from Napster, the upgrade won't help. Your best bet are your standard MP3 files, hopefully ones you "rip" from your own CD collection.

This is understandable since neither iPod maker Apple nor WMA-backer Microsoft, want to undercut their own, nor their allies', products. Life, as Jimmy Carter once famously declared, is unfair.

But if you care to drop a few dozen CDs into your LifeDrive — the unit can hold 100 if that's all you put there — then you've got a very good music player. If you put the contents of 10 or 15 discs there, then your next cross-country flight might be a lot better. No headphones are supplied, however; I'd go with something from Plantronics, such as the MX 100s Mobile+Music Headset, which plugs into the LifeDrive and many cell phones.

The LifeDrive is a good product, if you're willing to put some effort into stuffing it with information and music. Its price is high, but not unreasonable, I believe. One quibble: the headphone jack should be on the top, not the bottom. Details are online at http://www.palmone.com.
Every weekday JewishWorldReview.com publishes what many in in the media and Washington consider "must-reading". Sign up for the daily JWR update. It's free. Just click here.
JWR contributor Mark Kellner has reported on technology for industry newspapers and magazines since 1983, and has been the computer columnist for The Washington Times since 1991.Comment by clicking here.
© 2005, News World Communications, Inc. Reprinted with permission of The Washington Times. Visit the paper at http://www.washingtontimes.com