Jewish World Review June 23, 2005 /16 Sivan, 5765
Mom as slumber-party policewoman
By Marybeth Hicks


http://www.JewishWorldReview.com | The call comes with breathless excitement on a Saturday afternoon. My eldest daughter, playing at the home of a new friend, speaks quickly into the phone. "Mom, is it OK if we have a sleepover? Laura's mom says 'yes' if you say 'yes.'?"

The pressure is on. One mom already has agreed to this impromptu slumber party. If I say no, I'm the "mean mom" who spoils all the fun. "Pulleeeeeeze," she begs.

She has never stayed overnight at a friend's house. My instincts tell me this may not be a good idea, but I cave. "Let me talk to Laura's mom," I say.

"Does that mean 'yes'?" She is so hopeful.

"Yes, it means yes. Just let me talk to her mom." Squeals of glee peal through my phone's receiver. She can't get Laura's mom until they do the dance of joy in Laura's kitchen. At last, we mothers connect and determine the logistics for Sunday morning. My daughter doesn't even ask to get back on the phone to say goodbye or goodnight. She's gone.

That was more than seven years ago, but it's a scene that has been repeated hundreds of times since. For reasons I can't fathom or remember from my own childhood, virtually every playtime includes a period of premeditated extension. Rather than enjoy an afternoon with friends, my children spend at least an hour begging, bargaining and berating me to let them host camping expeditions in our basement.

Their friends always want to stay at our house, but I'm pretty sure I know why. First, my children have batteries that recharge automatically, so it's a good bet our guests will find themselves bouncing on a pogo stick in my basement at 3 a.m. until I pull the proverbial plug.

Also, I buy junky, sugary cereal. Our pantry is a child's dream come true. Children want to wake up in my home because they know they'll eat Lucky Charms or Trix or Cocoa Puffs for breakfast. Invariably, when they do, they'll talk about the healthy whole-wheat cereals they're forced to eat at home.

Nearly all of my children's sleepovers take place at our house, a fact I contemplated at 6 last Saturday morning. Rather than sleep in as I had planned, I lay in bed listening to the sound of muffled giggles drifting through my open window. My youngest daughter and her two slumber-party pals were out on the driveway in their pajamas making murals with sidewalk chalk.

(Since waking up, they already had bounced on the trampoline, created a sleeping-bag fort in her closet and annoyed my son by poking him in the face as he slept. Isn't this what sleepovers are all about?)

I think the real reason we're usually the hosts for sleepovers falls under the category of "risk management." When the slumber party is at my home, I lurk around every corner making sure the games of "Truth or Dare" can't get too daring. I listen for the sound of prank phone calls. I monitor the movie choices. I even have been known to park myself in a chair in the dark until the guests have settled down and started snoring. Basically, I'm the slumber-party police — a role I take on to protect my children from late-night lapses in good judgment.

Sadly, the potential pitfalls of a seemingly harmless childhood adventure such as sleeping at a friend's house aren't just limited to "Truth or Dare" and sleep deprivation. The dangers are as horrific as the headlines in any given newspaper on any given day.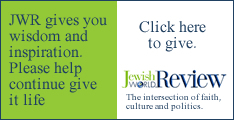 While I still permit the occasional sleepover at the homes of families we know well, I have friends who have decreed slumber parties are an unnecessary risk for their children that they're simply not willing to take. They would rather be "mean moms" who say "no" than spend a sleepless night worrying and wondering what might be happening to their son or daughter in someone else's home.

As sometimes happens, that first sleepover all those years ago didn't turn out according to plan. Our phone rang at 11 that night. When I answered it, I heard my daughter choke back her tears and say, "Mom, I have a stomachache."

"I'll be right over," I said.

As my headlights pierced the darkness on my way to pick up my daughter, I hoped I hadn't misjudged the situation. She hadn't said much over the phone; my imagination about what might have happened wandered to places I didn't want it to go.

When I pulled into her friend's driveway, she was waiting by the door with Laura's mother, whose warm smile told me she appreciated an old-fashioned case of homesickness when she saw one.

On the ride home, I asked a few probing questions and concluded that nothing was really wrong. By 11:40, my daughter was sitting in our kitchen eating corn bread and drinking milk, telling me about the events of the day, which basically were wonderful. Laura and her family were nice. They had pot roast for dinner. She even got to see where they buried their dead pets, which was especially cool.

It was just that at the end of the day, she wanted to sleep at home — which was just fine with me.
Sign up for the daily JWR update. It's free. Just click here.
JWR contributor Marybeth Hicks, a wife of 18 years and mother of four children, lives in the Midwest. She uses her column to share her perspective on issues and experiences that shape families nationwide. To comment, please click here.
© 2005, Marybeth Hicks