Jewish World Review June 8, 2005 /1 Sivan, 5765
'I'm bored' summer season turns busy
By Marybeth Hicks


http://www.JewishWorldReview.com | The call from the flute teacher comes at 8:05. The lesson was to have begun at 7:30. "We did it again," I yell up the stairs to my daughter. "It's Wednesday."

Suffice to say, this should not have come as a surprise. Wednesday began when I dragged myself out of bed in the morning for a full day of school and work, followed by soccer for my son, softball practice for one daughter and track practice for another along with her weekly flute lesson in the evening.

I sheepishly apologize to the flute teacher for missing yet another lesson. It happens often enough that I no longer make excuses or do the "dance of confusion" for her. ("The lesson was today?") Thank goodness, she's too gracious to fire my daughter from her roster of high school musicians, so I get my calendar, and we look for another opening.

That we are overbooked is obvious. The calendar on the refrigerator posts cryptic reminders of various activities for every member of the family, including the dog. If we could read them all, we might be more organized.

When my children were small, I wondered about families that operated like whole groups of Energizer bunnies, running here and there in an endless sprint to lessons, rehearsals, practices and games.

Smugly, I held my toddlers on my hips and smiled the knowing smile of a "woman who would do it differently." I would say "no" to the fast pace that robs families of unity and cohesiveness and dinners on weeknights.

Fat chance. I had about as much hope of avoiding a busy schedule as I had of avoiding trips to the grocery store with barefooted, filth-covered, sticky children in pajamas. (I said I would never do that, either.) From the safe distance of inexperience, I thought the lifestyle we would enjoy was a choice I could make.

In reality, commitments simply appear on your agenda like so many dust bunnies in the corners of your house that you have no time to clean because you're always driving someone to a game.

Like every family I know, we are ruled by our calendar. The particulars may vary, but the atmosphere in most suburban homes is roughly the same. My children take music lessons and dance class; they belong to the band (after-school practice), the media team (early morning arrival) and the French club. (When it meets, we must send food.)

Cross-country season becomes the spring musical which becomes track season. My children play basketball, basketball and more basketball, peppering the week with practices, games, tournaments — team party? "Sure. We'll host," I'm likely to say.

The breathless juggling of activities culminates every year in May — a month I am grateful to say is over. With four children, the month of May is not the coming of spring but a punishing ritual perpetrated by schools on unsuspecting parents.

It's a marathon of choral concerts, awards ceremonies, fine-arts exhibits, field trips and group projects. It's the mad dash to the finish line of the academic year.

The conspiracy theorist in me can't help but suspect the hectic haze of May is designed by the educational establishment to perpetuate the now-unnecessary agricultural school year.

Seriously — how many of us really need our children home all summer for the harvest? Wouldn't our tax and tuition dollars go further if school buildings didn't sit dormant for three months? But a 12-month academic year would eliminate summers off for teachers — and that's where my theory comes into play.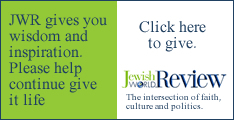 I think the overextended scheduling in May creates in us parents the willingness to keep our children home for 12 relentless weeks of summer, the second day of which will begin with the sound of one of our offspring whining, "I'm bored."

Of course, the reason they're bored is they have been overprogrammed and overstimulated for at least the past month. When your child is accustomed to 16-hour days packed with school, homework, extracurricular activities and the odd orthodontist appointment, a few consecutive days of rest and relaxation feel like the Earth has stopped spinning.

It's good for children to be a little bored. Boredom is the reason for lemonade stands and sidewalk chalk and daydreaming. But summer isn't what it used to be — a time for hammocks and bike rides and trips to the ice-cream shop after dinner, as much as I wish it were.

According to my calendar, now computerized with color codes and categories to reduce the chance of missing anything, summer looks a lot like the rest of the year. Between drama camp, running camp, basketball camp and cheerleading camp are activities planned to keep each child busy for at least a week or two.

Then again, when I scroll down my high-tech family planner into the dog days of summer, it looks as if there's room for a picnic in the park and maybe a drive to the lake. I might just block out the time for those now, in case something else comes up and we get too busy to be bored.
Sign up for the daily JWR update. It's free. Just click here.
JWR contributor Marybeth Hicks, a wife of 18 years and mother of four children, lives in the Midwest. She uses her column to share her perspective on issues and experiences that shape families nationwide. To comment, please click here.
© 2005, Marybeth Hicks