http://www.NewsAndOpinion.com | (KRT) So you've bought a camera phone and are snapping pictures everywhere you go. But what are you going to do with the images when you get home?
Nokia thinks you should beam them to an electronic picture frame and have them cycle on a 5-inch screen.
It's not a bad idea and beats printing the low-quality images most camera phones produce. Its clunky name notwithstanding, the Nokia SU-4 Image Frame is nicely crafted and generally fits that bill.
The best thing about the frame is that it is free of pesky software and drivers because it never has to attach to a computer. Simply plug it into the wall and aim your camera phone's infrared port toward the frame to transfer pictures.
Like its phones, Nokia's picture frame is easy to figure out. There are seven buttons, including a power switch. A short booklet quickly walks you through how to transfer, edit and delete photos.
Because the frame uses standard infrared technology to transfer pictures, it can be used with a variety of phones and devices not made by Nokia. I used a colleague's Sony Ericsson camera phone and my boss's Treo 600 Smartphone to put images onto the frame without a hitch.
Many cell phones sold in this country, including some from Nokia, still don't have infrared ports, the little black strips usually found at the top of handheld devices. Without an appropriately equipped phone, the frame is useless.
It also will do little for the low-grade pictures many current camera phones produce. If the picture doesn't look good on your tiny cell phone screen, it will look that much worse when transferred to the larger display on the frame.
The frame has a resolution of 320 by 240 pixels, which is adequate but far from sharp. Maybe future versions will allow for bigger, sharper images.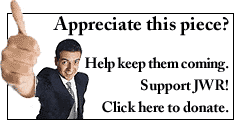 The frame also sports a small memory - it can store 50 pictures. Budding shutterbugs who want to regularly add photos will quickly run out of room. Additional storage or a memory card slot could easily alleviate this problem.
I found the frame appealing and smart but pricey at $239, which is as much as some midrange phones and digital cameras cost. Standard 15-inch flat-panel computer monitors sell for only slightly more at $299.
The Nokia picture frame is a good idea at the right time, given the proliferation of camera phones. But it needs updated features and a lower price tag before it will take off.
— —
Nokia SU-4 Image Frame
The Nokia picture frame is available at www.nokiausa.com and several other Web retailers.
Price: $239 on Nokia's Web site. Prices vary on other sites.
Screen size: 5.1 inches
Resolution: 320 by 240 pixels
Memory: 50 pictures
Requirements: The frame can only receive photos from camera phones and other devices that have infrared ports.
Appreciate this type of reporting? Why not sign-up for the daily JWR update. It's free. Just click here.
Comment by clicking here.