http://www.NewsAndOpinion.com | (KRT) A sharply split Supreme Court said Tuesday that police don't always have to give juveniles the famous Miranda warnings before questioning them, handing an important but narrow victory to law enforcement authorities.
The court said a Los Angeles County sheriff's detective didn't violate a 17-year-old's constitutional rights when she questioned him for two hours at a police station before advising him of his right to end the interview or have a lawyer present.
Michael Alvarado confessed during the interrogation to helping a friend commit a murder at a California shopping mall. But his lawyers tried to have the confession tossed out at trial, saying the officer failed to properly warn Alvarado of his rights.
Five justices said Tuesday that the confession was fine because Alvarado wasn't technically "in custody" when he was questioned. They also rejected arguments that the fact that Alvarado was a minor required police to interrogate him more cautiously.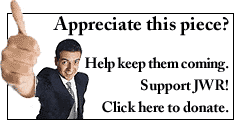 Justice Anthony Kennedy wrote that "fair-minded jurists could disagree over whether Alvarado was in custody" at the police station where he was brought by his parents. A state court had ruled earlier that the interrogation was proper because Alvarado wasn't technically in custody, but a federal appeals court later rejected that decision. The federal appeals court, Kennedy wrote, was "nowhere close to the mark" when it called the state court's decision "unreasonable."
Kennedy also said that police couldn't have legally considered Alvarado's age in determining how to treat him. Kennedy was joined by Chief Justice William Rehnquist and Justices Clarence Thomas, Antonin Scalia and Sandra Day O'Connor.
O'Connor wrote a concurring opinion, saying she believed age could be considered sometimes in Miranda cases, but that in Alvarado's case, it didn't matter because he was nearly 18 at the time of the questioning.
In a pointed dissent, Justice Stephen Breyer said the case didn't ask judges to apply "arcane legal directives," but asked them to use common sense. Breyer was joined by Justices David Souter, Ruth Bader Ginsburg and John Paul Stevens.
"Would a reasonable person in Alvarado's position have felt free simply to get up and walk out of the small room in the station house at will during his two-hour police interrogation?" Breyer wrote. "A reasonable person would not have, though he was free simply to pick up and leave in the middle of the interrogation."
At issue in the case was whether Los Angeles County authorities cleverly dodged Miranda or illegally ignored it.
Alvarado wasn't caught at the scene of the crime or arrested at his home. Officers called his parents and asked them to bring him to the station for questioning about the murder. When they arrived at the station, Alvarado's parents were told to wait in the lobby while he was taken to a private interview that "would not be long."
Alvarado initially denied any knowledge of the crime, but when an officer pressed, his story changed. Eventually, he admitted his involvement. Alvarado was then returned to his parents' custody and sent home. Police didn't arrest him and charge him until later. He was convicted and sentenced to 15 years to life in prison.
The officers said Alvarado was always "free to go" during the questioning, and that there was nothing coercive about the interview. Alvarado even admitted during the trial that it was a "pretty friendly conversation."
But Alvarado's lawyers say no reasonable person in Alvarado's shoes would have believed the questioning was voluntary, or that he was free to go. Moreover, they said, no 17-year-old could be expected to understand what rights he had without being told.
The court's decision centers mostly on the specifics of Alvarado's case and doesn't have the potential to affect many others. But Jeffrey Green, an expert on the court's criminal procedure cases and author of a brief supporting Alvarado, said the ruling could send a subtle message to police.
"All the officers have to do is read between the lines and know that if they don't say certain magic words, like arrest, they can have very coercive custodial situations, and Miranda doesn't apply," Green said. "I think that's absurd."
He said the case clearly showed an abuse of power and should have won the justices' sympathy.
"How can you find anything starker than this?" he asked. "Sometimes the court's rulings have the feel of an ivory tower decision, and this is one of them."
---
Appreciate this type of reporting? Why not sign-up for the daily JWR update. It's free. Just click here.
Comment by clicking here.