<!- end inthis -->
Jewish World Review June 8, 2004 / 19 Sivan, 5764

Reagan's afterlife on Earth

By Edward I. Koch

http://www.jewishworldreview.com | Those of us who believe in G-d know that we will ultimately face our Maker. Some, who do not, expect to expire without hope of an afterlife. In the case of Ronald Reagan, we have an extraordinary figure whose afterlife can be seen right here on earth. He leaves behind a powerful, indeed unique, legacy of success. Ronald Reagan, 40th President of the United States, will be forever remembered in the history of our country as one of our most effective presidents.


I have always believed that when someone with whom we have positive emotional ties and who has led a long life that had a beneficial impact on others dies, we should celebrate his or her passing with a sense of joy, reflecting on their accomplishments. We should not be overwhelmed with anger or pain.


I define effectiveness as the ability of public officials to move the country in their political direction. Today we often hear Ronald Reagan's effectiveness compared with that of FDR. The latter moved the country to the left, which was necessary to escape the Depression. Reagan moved the country to the right. Interesting for me is to see that many people who were critical of Reagan when he was in office are now praising him to the skies.


I thought President Reagan's reference to the Soviet Union as an "evil empire" was a sublime phrase. But he was attacked by many of the cognoscenti who like to think of themselves as intellectuals and academics, as well as by editorial writers, who labeled Reagan and his comment as puerile. They did the same to President George W. Bush when he referred to Iran, Iraq and North Korea as the Axis of Evil. Bush was as correct in his phrasing as was Reagan.


I remember when Reagan's intellectual capacity was questioned by the same crowd that now questions the mental ability of George W. Bush. They attack Bush with the same catcalls and brickbats they used on Reagan. My response when the political and unfair slanders were uttered was that anyone elected governor of California and reelected with a smashing majority cannot be a dummy, even though his political philosophy is at odds with his critics. I say the same about President Bush, who was twice elected governor of Texas.


My admiration and affection for President Reagan was strengthened when I met him in person. The year was 1980. I was serving as Mayor of New York. Governor Reagan was running for President against the incumbent Jimmy Carter, who was a Democrat and the leader of my own party. One of Reagan's staff members — I believe Lyn Nofziger — asked a member of my staff if I would meet with the Governor to fill him in on New York City's fiscal problems. In 1980, we were still operating with deficits, having been given permission by the New York State Legislature to do so with a requirement that we go to a GAAP (Generally Accepted Accounting Practices) balanced budget in four years. Members of my staff said to me, "You can't meet with him; he's a Republican running against Carter. It will give him national publicity and Carter will be furious." I said, "Of course, I will meet with him. I'll meet with anyone who wants to know more about my budget problems and who can help me solve them. He may be our next President."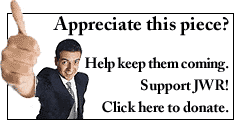 When Reagan showed up at Gracie Mansion, sure enough, he was accompanied by a truckload of national reporters. We had breakfast and chatted for about an hour. He had several staff members with him, as did I, including my Deputy Mayors and the Corporation Counsel. At the end of our meeting I said, "Governor, we should sum up what we agreed to with respect to New York City, since the press will ask that question." Nofziger said, "What three things would you like?" I replied, "One: the federal government owns the Astoria Movie Studios. I'd like to have them for New York City for a dollar." The Governor said, "Done." My second request, I said, is more complicated. "The federal guarantee of $1.650 billion, of which we have drawn down $600 million, can be stopped by the President at any time. So I want the Governor's assurance that if he is President, he will guarantee the entire amount." The Governor said, "Done."

Then came my third request. I asked that the federal government take over the entire cost of Medicaid. Governor Reagan replied, "Over my dead body." Nofziger added, "Two out of three ain't bad." We went out onto the porch. I reported our agreement which he affirmed. Serendipitously, this was to become one of the most important press conferences I ever attended. Why? Because shortly after Reagan won, he designated a New Jersey resident, Donald Regan, as Secretary of the Treasury. Regan, who was very hostile to New York, announced he was ending the federal guarantees depriving New York City of the $1 billion, 50 million balance. I immediately called the White House and spoke with the President's urban affairs adviser, Rich Williamson. I told him that the President had promised the entire amount would be guaranteed to the City. He said the President always kept his word and did I have it in writing? I said, no, but we have it on tape — we always taped press conferences. He said, "send it down." We not only sent it immediately, but a New York City detective hand carried it to Washington. President Reagan was true to his word. The entire amount was guaranteed.

Over the years, I had a number of meetings with President Reagan. Whenever possible I would pick him up at the heliport when he came to New York City and drive with him to his hotel. We became friends. On one occasion, we were driving across 42nd Street. New Yorkers had been informed the President was coming, and they were there in the thousands. Reagan was looking out the right side window when he suddenly yelled, "Look, that guy gave me the finger." I said, "Mr. President, don't be so upset. Thousands are cheering you and only one guy gave you the finger." He replied, "That's what Nancy says, that I always see the guy with the finger."

Well, Mr. President, today seeing, hearing and reading what is being said about you, it appears unanimous that you are now everyone's hero. There are no more fingers being waved in front of you, only loving, admiring statements with kisses. You deserve every one of them. I feel privileged to have known you. You will be remembered as one of our most beloved presidents.
Every weekday JewishWorldReview.com publishes what many in Washington and in the media consider "must reading." Sign up for the daily JWR update. It's free. Just click here.


JWR contributor Edward I. Koch, the former mayor of New York, can be heard on Bloomberg Radio (WBBR 1130 AM) every Saturday from 9-10 am. Comment by clicking here.
© 2003, Edward I. Koch