Jewish World Review June 11, 2004 / 22 Sivan, 5764

Realistic Memories Of A Larger Than Life Man

By Russell Friedman and John W. James

http://www.jewishworldreview.com | Grieving people tend to create larger than life memory pictures. They either enshrine or bedevil the person who died. The problem with either extreme is that it makes it difficult to create an accurate reflection of the life the person lived. Without an accurate memory picture, it is difficult to achieve emotional completion and say good-bye to the person who died.


In the case of President Ronald Wilson Regan, we are indeed dealing with a figure who was larger than life. After all, you don't become a movie star, Governor, and U.S. President by being a shrinking violet. But that reality doesn't eliminate the need for an accurate memorial service for the people of this country and of the world, to help them deal with the emotions caused by President Reagan's death.


One of the most famous presidential memorials failed. On November 25, 1963, through the medium of television, the world watched a memorial event that did not create an accurate memory picture of the life that had been lived. The task of designing that frantic, poorly planned funeral fell to people who didn't understand the concept of accurate memory reflection. In their haste, they decided to use elements from the funerals of the other U.S. presidents who had died while still in office.


The memorial took place on Pennsylvania Avenue. For those of you old enough to remember, you will recall a riderless horse, with one boot backwards in the stirrup. You also might recall a civil war cannon being pulled down the avenue.


The riderless horse represented something that had been used in President George Washington's funeral. It represented an accurate memory of the man the people had known as a general and a president. They could relate to him on horseback, because that's how they had seen him. The civil war cannon was from President Lincoln's funeral, reflecting an accurate picture of that man and those times.


The problem with the use of those symbols for JFK's funeral is that they did not reflect the life of JFK as we knew him. It's unlikely that you had ever seen pictures of JFK on horseback. Therefore, that image could not put you in touch with your relationship to the man you had known and admired [or not]. The same holds true for the civil war cannon.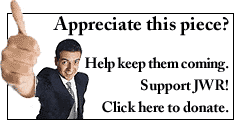 None of the symbols for JFK's funeral reflected the life of JFK. There were other, more accurate symbols that could have been displayed that day. A replica of the famous PT-109 would have created instant recognition of the man we had known. PT-109 was the title of his bestselling book. A rocking chair and a football, displayed in the Rotunda, would have reminded everyone of JFK the way they knew him.

Instead, the images presented were associated with five presidents that the viewing public had never known other than in history books. In many ways it may contribute to the fact that as a nation we remain emotionally incomplete with the death of JFK. If we can learn anything from history, it would be to remember and bury the President and not the presidency.

As this week unfolds, we hope that the images presented put you in mind of President Reagan as you knew him. Whether you loved him or not; whether you agreed with some or all of his policies or not; we hope the media and those in charge of the funeral present accurate memory pictures to guide you into your own emotional memory bank.

There are so many pictures you might have. Some of you will associate him with cowboy imagery from his film roles and even from his ranch in Santa Barbara. Some will remember him in relation to Gorbachev and the Soviets or the fall of the Berlin Wall. Some will recall him talking to the nation after the Challenger Shuttle disaster. Many will remember the day he was shot. For some, his days as president of the Screen Actors Guild will be important. Most will be are aware of his devoted marriage to Nancy and her care of him in his battle with Alzheimer's.

Those are just some of the things that come to mind. Each of you must log into your memories and your opinions - the good, the bad, and if accurate for you, the ugly.

Remember President Reagan the way you knew him, so that you can say goodbye.
Every weekday JewishWorldReview.com publishes what many in Washington and in the media consider "must reading." Sign up for the daily JWR update. It's free. Just click here.

Russell Friedman & John W. James are co-founders of The Grief Recovery Institute in Sherman Oaks, CA [www.grief.net ], and co-authors of "The Grief Recovery Handbook & "When Children Grieve. John is a Viet Nam combat veteran. Comment by clicking here.
© 2004, Russell P. Friedman