http://www.NewsAndOpinion.com | (KRT) As small-business owners, Laila Zakham and her husband can't be at their Akron restaurant at all times.
So the owners of Aladdin's Eatery have employed what Zakham said is the next best thing. They use a computer system that requires an employee to log in using his or her fingerprint.
The employees use the system for everything from clocking in and out, to placing food orders and printing out checks.
"I think it's the best tool a restaurant could ever want to get," said Zakham, who has been using the technology for 2 ½ years.
Zakham said the technology, which cost about $11,000 for four terminals equipped with the computer system and fingerprint pads, was "worth every penny" for the small restaurant.
"Owners cannot be at the restaurant all day long watching this and that," she said. "We had problems with people clocking in other people. It was just hard to keep track. My location is small. Imagine bigger locations."
Biometrics have been in use for many years in the law enforcement industry for fingerprinting databases, but the use in businesses for control and access to systems is "really starting to gain some traction in the marketplace," said Trevor Prout, director of marketing for the International Biometric Group, a consulting firm.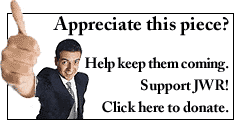 Biometrics are also increasingly being used by employers to secure access to buildings and special areas within buildings and even logging into computer networks so employees don't have to remember a password, Prout said.
The International Biometric Group projects annual global revenues for biometrics will be $1.2 billion this year.
In the restaurant industry, fingerprint technology helps eliminate what's called "buddy punching," where one employee clocks in another employee on traditional time clock systems. It also makes all employees accountable for their own actions.
And it puts responsibility back on managers in addition to helping with security, said Brian Canale, owner of White House Chicken in Barberton, Ohio.
Too often, Canale said, he and other managers would be busy and give their four-digit ID code to an employee to complete a void or other transaction that required a manager's code.
"The fingerprint doesn't let you cheat," said Canale, who said he was just as guilty as others of giving his code number to employees. Or sometimes, some of the more enterprising employees might watch a manager input the code and then use it on their own without permission.
Canale acknowledged that it may take more effort for managers to physically go to the computer to put in their fingerprint, but that's a manager's responsibility.
"Now I have to be there. It forces us to follow the rules," said Canale, who has nine franchise locations in addition to the main restaurant. About half of the franchise locations have the fingerprint technology and Canale said all of the franchises will have it within three years. All new franchises must use the fingerprint technology, he said.
There are a few different point-of-sale systems that utilize the fingerprint technology, including Future P.O.S., System 3 and Digital Dining.
Here's how the technology works. Employees register their fingerprint on the computer system by putting their finger on the finger pad four times. The computer doesn't capture an exact image of the fingerprint, but keeps record of "data points" on the fingerprint.
The employer is able to assign different responsibilities to each employee's fingerprint. For example, one employee may get access to a cash drawer while another doesn't.
When the employee puts his or her finger on the pad, instant access is allowed onto the computer. Once the action is completed, or if the touch screen isn't touched within a certain amount of time, the system will log out for the next user.
Steve Pritchard, co-owner of Cash Register Sales Co., said he only markets to small mom-and-pop shops instead of the large national chains, which haven't yet embraced the new technology. But owners of the small restaurants are eager to try the new technology that helps with security, he said.
James Coffelt, owner of Business Data Systems, agreed. Small restaurant owners are very open to the new technology because restaurants are such a labor intensive business that have a lot of people working in them.
At Yocono's in Akron, Ohio, owner Jim Williams has tried hard to maintain the history and flavor of the generations-old restaurant he bought two years ago. But one thing Williams, who worked as a busboy at Yocono's more than 20 years ago, said he knew he wanted to do before he bought the restaurant was bring it up to speed with technology.
Servers were still using duplicate order forms, where they would write down an order and give the copy underneath to the cooks. But Williams said the cooks couldn't read the writing and that slowed things down.
So he spent $30,000 about a year ago to buy eight top-of-the-line computer terminals with the fingerprint technology. If a business already has the system that is compatible with the fingerprint technology, the finger pad only costs $150 each. But if a business needs the entire computer system, which is a PC with special software and a touch screen, systems can start at about $4,500 for one terminal.
Even for a small business, Williams said the cost was worth it.
"It's almost as important as air conditioning in this business," he said. "It's given us total accountability."
It also gives the servers more time with the customers and makes their jobs more efficient. They don't have to add up bills anymore. The system does it for them.
Canale, whose White House Chicken has only had the fingerprint pads for about a week, said he's already noticing a quicker turnaround for families getting their food faster.
Canale's employees are also excited about the new technology.
"The servers couldn't wait to get fingerprinted," he said.
There's also the practical aspect to using an employee's fingerprint. The employee can't forget his or her ID code, or a swipe card, which may get dragged through food, forgotten or lost.
"Everybody has their own fingerprint. They won't forget it," said Ali Mirhaidari, assistant manager at Yocono's.
There are security measures built into many of the systems. For instance, if a person has a major cut on his or her finger, that may change the fingerprint. So the employee would have to re-register a different fingerprint onto the system.
On the systems Pritchard sells, if two employees have similar data points on the fingerprint registered on the computer, the employees will get prompted for a password to identify which employee is logging in.
When asked about the security of fingerprint technology and whether employees could figure out ways to bypass the system or use a fake fingerprint, much like in spy shows, industry experts said anything is possible, but its pretty unlikely.
"Finger-scan technology has gotten more sophisticated," said Prout with the biometrics consulting group. Systems can sense heat or read below layers of skin, he said, which would deter someone from using a fake fingerprint on someone else's finger.
Coffelt said fingerprint technology is just the start of other future use of biometrics in the workplace.
"It is here to stay. Period," he said.
Appreciate this type of reporting? Why not sign-up for the daily JWR update. It's free. Just click here.
Comment by clicking here.