Jewish World Review June 10, 2004 / 21 Sivan, 5764

In Reagan's hospital room

By Dr. William A. Knaus

http://www.jewishworldreview.com | "I just cannot understand how, after someone has been shot, they are able to get up and keep fighting," President Ronald Reagan said to me about battlefield heroes. " I just don't understand it."

It was Tuesday afternoon, March 31, 1981, and the president was in the intensive-care unit at George Washington University Hospital in Washington, where I was the attending physician.

About 24 hours earlier, a shot fired at Reagan outside the Washington Hilton by John Hinckley had penetrated the president's left chest and stopped an inch away from his heart and aorta.

When Reagan arrived at the emergency room of GW Hospital at 2:35 p.m., he collapsed. At 3:24 p.m., he was taken into surgery, and by the time the surgery ended more than three hours later, after an exhaustive and eventually successful search for the bullet, more than 3 liters of blood - 50 percent of his total blood volume - had been replaced.

The story of the shooting; the controversial, but life-saving decision to take Reagan immediately to the hospital versus back to the security of the White House; the intense minute-by-minute reporting of his medical condition in the operating and recovery rooms; and his joking with the surgeons have often been told.

Less well known are the hours immediately after the president's surgery, when he had recovered sufficiently from the anesthesia to realize what had happened and how close he had come to dying.

The president was brought to the ICU at 6 a.m. Tuesday, after spending the night in the recovery room. He was being given nasal oxygen, deep-breathing exercises and chest physiotherapy to prevent parts of his lung from collapsing.

When I walked into his room, he was propped up in bed and brushing his teeth. He looked like he was in a movie - one starring himself. He was smiling and told me he felt "great." One of the nurses, Carolyn Frances, was combing his hair and seemed to be closely examining his scalp.

"Don't worry," he joked. "There are no gray roots, at least not until today!"

I knew from treating other trauma victims that immediately following a life-threatening situation, the victim can be euphoric and happy to be alive. But working with the president that day, I saw something else, the quality that made him one of our most popular presidents: a man who charmed supporters and opponents alike.

The French have a phrase for people like Reagan. They say such people are "comfortable in their skin."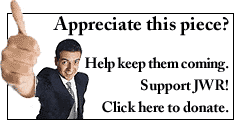 Sitting up in the hospital bed that day in a room whose visitors were limited to myself, one or two nurses, his wife, Nancy, and a Secret Service agent, the president had no need to engage with those of us who were his caregivers, but he clearly wanted to make everyone around him as comfortable in their roles as he was in his.
He told us a story of how he had once fallen off a horse and hurt his ribs, but the pain was nothing like what he was then experiencing in the hospital as we turned him, vibrated his chest and forced him to cough and breath deeply.
He also recalled meeting a white-haired World World II veteran who had crawled for half a mile with his wounded comrade on his back after both men had been seriously injured. Reagan had asked the soldier how he had done it, and when the man made no reply, he told him he could see the strength in his eyes.
That evening, when the pain and the exercises had taken their toll, Nancy Reagan brought a minister and his wife whose names I never learned into the room to pray with the president. The lights were low. Mrs. Reagan sat on the bed close to her husband, and the four of them joined hands in an intimate circle. The minister began by saying that at no time in history had more people been praying for the health and recovery of one man.
Standing at a respectful distance, I looked over at the president - head bowed, eyes closed - and realized it was true. Regardless of one's political views, this man had captivated millions by sharing his love of life and sense of purpose with the world.
Every weekday JewishWorldReview.com publishes what many in Washington and in the media consider "must reading." Sign up for the daily JWR update. It's free. Just click here.


Dr. William A. Knaus is professor and chairman of the Department of Health Evaluation Sciences at the University of Virginia. Comment by clicking here.
© 2004, Dr. William A. Knaus Distributed by Knight Ridder/Tribune Information Services