Jewish World Review June 30, 2004 / 11 Tamuz, 5764

User hits .bmp in road while saving images; why firewalls and antivirus programs are important; right-clicking a WordPerfect file to choose "open with," Microsoft Word is not listed
By James Coates
http://www.NewsAndOpinion.com | (KRT) Q. Not long ago, my computer lost the ability to use the Web browser's picture download command to save images in the correct format. Instead, no matter whether the image has a .jpeg or a .tiff or a .gif extension, my computer insists on saving it as a Windows .bmp format file named "untitled.bmp."

It used to be that I could just open a Web site and right-click on an image, and Windows would let me save the file wherever I wanted in its proper format.

John Tanzer@earthlink.net

A. This vexing malfunction can absolutely ruin Web surfing for people whose hobbies or professions require using the Web browser to make copies of the wealth of images posted across the Internet.

As best I can determine, nobody knows why this happens, but the problem is fairly common, and there is a way to fix it without knowing exactly what it is you are fixing. Web heads have figured out that browsers get stripped of the ability to download anything but Windows .bmp images when programs using the ActiveX and Java programming procedures get damaged somehow.

The fix requires deleting all of the programs you have downloaded over past years or months from Web sites that use these small bits of code to handle display features. When you do this, it will require you to put up with reloading a lot of those downloaded programs when your return to their sites. But it's worth the bother because of how badly this glitch can cripple Web use.

The easiest way to find the Downloaded Program File folder is to use that name as a search term by clicking on Start and then Search and Find Files and Folders. When the Downloaded Program File folder comes up in the Search window, open it and delete everything inside.

To make sure the problem isn't restored without warning, you also should delete all temporary Internet files. To do that, click on Tools and Internet Options in Microsoft Internet Explorer and look on the menu that pops up for the General tab. There you will find a listing for Temporary Internet files and a Delete Files button.

Do this and your browser will resume correctly assigning file types to those files when you give them a right-click.

Q. It's funny how you now recommend a firewall for everyone. I've read your column for years now, and I remember when you used to tell people they didn't need an antivirus program on their computer. Now you're a big advocate of both.

Doesn't this make you think you were wrong a couple of years ago in telling people not to have these things?

Bob Sylvan@yahoo.com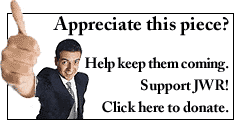 A. I'm both flattered and dismayed that you remembered my past advice and detected a change, Mr. S.

Things were different back before Microsoft issued Windows XP, an operating system based on a series of dangerous features called Remote Procedure Calls designed to let technical support workers and other experts take control of a computer over the network.

Holes in various RPC schemes enabled a dangerous new type of virus or worm attack, in which a hacker could take over a machine without any action whatsoever from the user. Log on to the Internet without a firewall, and you could get hit badly by the likes of the rampant Sasser32 worm.

Before the RPC fiasco, it was safe to advise people that virus attacks required cooperation from the victim, who had to open an infected e-mail attachment or take some other ill-advised step. I took the view that vigilance was as good as costly subscriptions to an antivirus organization.

What changed was RPC.

If you care to go to one of the Web sites of companies made fabulously wealthy selling antivirus software, like Peter Norton's cash cow at www.symantec.com, you will find problem after problem. They range from MSBlaster to Netsky to Sasser32 and many others attributed to failures in RPC.

Even though it is possible to stop RPC attacks by installing Microsoft's own Internet Connection Firewall built into Windows XP, doing so is complicated. And without a firewall, people can definitely get fried without lifting a mouse finger.

As I write this, Microsoft is rushing to issue Service Pack 2 for Windows XP that will repair RFC shortcomings and automatically install the Windows firewall for a user.

In the meantime, Microsoft began posting notices on its Windows Web sites urging all of its customers to pony up for antivirus software. It seems kind of lame for me to tell folks to just fire up a firewall and be eternally vigilant in the face of that kind of cop-out from Microsoft.

Since Microsoft itself is urging its customers to buy something from somebody else to protect themselves from Microsoft, I see no choice but to tell folks not to do as I do and eschew antivirus software, but rather to do as I say and buy some protection.

Q. I have given up with WordPerfect 11 and want to use Microsoft Word to open all of my WordPerfect files I have stored on my hard drive. But when I right-click a WordPerfect file and choose "open with," Microsoft Word is not listed. When I select "browse," I can navigate to Winword.exe, but double-clicking doesn't help.

Donn Urban @ sbcglobal.net

A. Sometimes this Q&A gig gets a tad confusing, Mr. U. You described doing exactly what one should do in order to use a program to open a file other than the one that created that file in the first place.

To recap: Right-click on the icon for the WordPerfect file with the shift key depressed, and a menu pops up with Open at the top and Open With down a few lines. Pick Open With, and a browser box comes up that is supposed to list WordPerfect and Microsoft Word as preferred programs to open the .wpd file. Below that is a list of many other programs to try using to open a file.

Some of them will work, but most won't.

Let me suggest that you go a bit deeper under the hood and use the Windows folder options tool to change the default for all files with the .wpd extension from Wpword11.exe to winword.exe. To do this, click on the My Computer icon on the desktop and then select Tools and Folder Options. In the menu this creates, click on the tab for File Types.

Use the browser box that comes with the File Types tab to call up the software for Word, which is winword.exe, as you know. It should be under Programs/Microsoft/Microsoft Office/Office11. When you find and highlight "winword.exe," click the check box, and your system registry will be changed to run Microsoft Word anytime a WordPerfect icon is clicked.
Appreciate this type of reporting? Why not sign-up for the daily JWR update. It's free. Just click here.
James Coates is a columnist for the Chicago Tribune. Let us know what you think of this column by clicking here.

© 2004, Chicago Tribune; Distributed by Knight Ridder/Tribune Information Services