Jewish World Review June 26, 2003 / 26 Sivan, 5763

Jan L. Warner & Jan Collins
Is care insurance a healthy choice?
http://www.NewsAndOpinion.com | Q: Thank you for your recent article on the shortcomings of long-term care insurance. Every insurance agent in the world has hounded me to purchase this insurance, but I've been unable to find anyone who can say if it's appropriate for me. I have gone to the so-called "experts" at the senior citizen center for help, but they have been totally useless. I just turned 69 and know that premiums will squeeze my already-tight budget. I'd appreciate any suggestions you might have.
A: In the past 100 years or so, Americans' life expectancies have increased dramatically. And, since aging is generally accompanied by medical problems, many seniors are forced to seek some type of long-term care during their lifetimes.
While most care still comes from family and other caregivers at home, the economy is driving more family members into the workplace to try to make ends meet. They don't have as much time to spend with elderly family members. Accordingly, more seniors are seeking outside care alternatives that range from adult day care to assisted living to intermediate- and skilled-nursing care. But as the degree of care increases, so does the cost. So, seniors in today's uncertain world find themselves pondering the purchase of long-term care insurance, an entirely different type of coverage than our parents ever thought about. Moreover, a growing number of seniors who had purchased older policies with more restrictive coverage are finding out that they didn't buy enough coverage or aren't covered for some levels of care.
But consider that, these days, the marketplace for such policies is overall a lot better for seniors.
On the plus side, the modern long-term care insurance product is much better than it was 10 to 15 years ago. More long-term-care salespeople are specialists, who are more knowledgeable than before.
On the minus side, the marketplace is confusing, with more than 130 companies and many different types of policy language to choose from.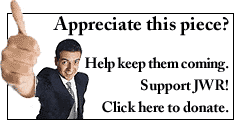 That said, whether or not to purchase long-term care insurance involves balancing your assets, income and needs to determine if the level of coverage you require is affordable. Your decision should not be made in a vacuum, but as part of a coordinated plan that includes input from experienced and properly trained insurance salespeople and experienced elder law attorneys. We believe that the planning process should include consideration of such factors as your marital status; your household income; the extent and character of your assets (IRA's, annuities, real estate, stocks, etc.); whether your assets can be easily liquidated should you need them to pay for your care; the tax consequences of liquidation; and whether you can afford to spend from $2,500 (for assisted living) to $7,000 (for nursing home care) each month without sacrificing the standard of living of your spouse, if you have one.
The cost of the coverage increases as you age. Some seniors have medical problems that preclude coverage.
Others with medical problems can still be underwritten, but at a greater premium cost. If husband and wife both purchase the coverage, there are generally discounts available. If one spouse can't get coverage, the question still remains whether the other should purchase coverage. While those with comparatively few assets and minimal income generally cannot afford and should not purchase long-term care coverage, some still purchase the coverage to avoid dependency in the future.
THE BOTTOM LINE: Our parents purchased life insurance to protect each other and to be able to pass on assets to us. While this is noble, many seniors these days are looking at self-preservation and the ability to withstand a significant cash drain should care be necessary. That's why coverage for home care, assisted living, and nursing home care is an important ingredient that everyone should consider. Some states have even integrated long-term care policies with Medicaid qualification.
Enjoy this writer's work? Why not sign-up for the daily JWR update. It's free. Just click here.
JAN L. WARNER received his A.B. and J.D. degrees from the University of South Carolina and earned a Master of Legal Letters (L.L.M.) in Taxation from the Emory University School of Law in Atlanta, Georgia. He is a frequent lecturer at legal education and public information programs throughout the United States. His articles have been published in national and state legal publications. Jan Collins began co-authoring Flying SoloŽ in 1989. She has more than 27 years of experience as a journalist, writer, and editor. To comment or ask a question, please click here.





Is there protection against Medicaid costs?
Long-term care insurance comes up short
HIPAA -- too much privacy?; nursing home doc could care less
Private pay nursing home residents pay more
Separated families should use care managers
What Makes Up a Caregiving Team?
Who is the client, parents or children?:


© 2003, Jan Warner