http://www.NewsAndOpinion.com | (KRT) Vials filled with bacteria-tainted water. Labels that use fonts that are too round, appear blue instead of purple or extend a millimeter too high. Pills slightly larger and bitter tasting.
These are the hallmarks of an illegal drug trade that has largely avoided the public eye: counterfeit medicines. Fake prescription drugs have been a problem mostly for countries outside the United States that lack strong regulations.
But the last month has seen new attention to counterfeit medicines here. Three men pleaded guilty in Miami in a case involving the sale of fake versions of the anemia treatment Procrit. The U.S. Food and Drug Administration said its investigation into counterfeits of the cholesterol-reducing pill Lipitor, the world's biggest-selling drug, led to more recalls.
They follow alerts in the past two years stemming from counterfeiting or tampering cases involving such drugs as the AIDS treatment Combivir, the growth drug Nutropin AQ and the schizophrenia therapy Zyprexa. Drug companies, meanwhile, committed in April to reporting suspected counterfeits to the government within five days.
Experts say trading in fake medicines is a consequence of the increasingly global economy, the complex medicine distribution channels in the United States, and the potential for huge profits.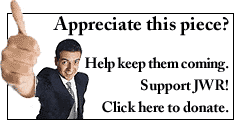 The fakes, they say, range from those that are super potent to ones that lack the active ingredient entirely. Those patients who take drugs lacking the active substance are fooled into believing they are being treated, sometimes for life-threatening conditions.
"I can't think of a worse type of crime," said Tom Kubic, executive director of the Pharmaceutical Security Institute in Virginia.
Fake drugs are still thought of as extremely rare in the United States. But the number of cases of counterfeit finished drugs, as opposed to raw ingredients, appears to be on the rise, experts say.
"I think there has been an uptick in finished pharmaceuticals," said William Hubbard, associate commissioner for policy and planning at the FDA.
In his office in Rockville, Md., Hubbard recently had fake and real versions of the injectable drug Serostim - leftover evidence from a recent hearing - that he described as "indistinguishable" to someone glancing at them.
Hubbard said Serostim - which treats a condition called AIDS wasting - is a target for counterfeiters because it is expensive, more than $200 a vial at drugstore.com. Many target drugs are for cancer and AIDS patients. Counterfeiters also will eye medicines that are widely used, such as Lipitor. They tend to be brand-name drugs with no generic competition - those with the most profit potential.
"You wouldn't counterfeit some mundane antibiotic," Hubbard said.
The differences between real and fake may sometimes be slight. In May 2002, Amgen Inc. of Thousand Oaks, Calif., sent health-care professionals a warning about counterfeits of its anemia drug Epogen. Amgen found the fake vials contained a clear liquid with the active ingredient for Epogen, but it was 20 times weaker than expected.
Amgen pointed to two aspects to help differentiate: In the real carton, the Amgen label shifted from blue to purple when viewed from different angles, while the fake label remained blue; and the fake vial label explaining the temperature at which the drug should be stored lacked the tiny circles that indicate degrees.
The faking also can be less subtle. Manufacturer Eli Lilly & Co. in the winter and spring of 2002 received complaints from four pharmacies that its Zyprexa pill had been replaced with white tablets labeled as aspirin.
About 7 percent of drugs in circulation worldwide are counterfeit, according to estimates. One study at a global conference on counterfeiting in Geneva in September estimated that 12 percent in Russia were fake. Another survey showed about one-third of anti-malarial treatments in Southeast Asia aren't authentic.
Though not nearly as prominent in the United States, concern is growing because this country is ripe for profit.
The U.S. market for prescription drugs grew to $192 billion last year, so taking a small portion of that pie could be lucrative for criminals seeking an alternative to the illegal drug trade, said Lewis Kontnik, a principal with Reconnaissance International, an anti-counterfeiting consulting firm in Denver.
"The profits are better, the rate of discovery is lower, and the penalties are lighter, so this sounds like a good opportunity to a criminal," Kontnik said.
Since October 1996, the FDA's Office of Criminal Investigation has opened 73 counterfeit drug cases and made 44 arrests.
The agency's Procrit case began when Amgen received a tip in April 2002 about a counterfeiting scam in Miami. Court documents show that an undercover agent bought suspected counterfeits from a suspect at a shopping mall, restaurant and airport hotel. An FDA lab tested the liquid in the vials and found it to be non-sterile water.
The agency said it bought 120 boxes from the counterfeiters, recovered another 333 and found 5,000 boxes ready for filling. The boxes of four vials are sold wholesale for about $1,800 each, although the counterfeiters were planning to sell theirs for $350 to $800 per box, according to the agency. The defendants face up to 10 years in prison and a $250,000 fine.
More than 150,000 bottles of Lipitor so far have been recalled. At the Oradell Pharmacy, which did not receive any of the counterfeit lots, owner Paul Karanfilian said he received about 15 calls from customers worried about their prescriptions.
"They just wanted to make sure what they have they can take and I assured them they were OK," Karanfilian said.
The Lipitor investigation is ongoing.
Much of the FDA's concern about bad drugs stems from purchasing from foreign sources. For example, the agency is emphasizing the potential dangers of buying drugs from dubious Internet sites.
But the discovery of fake Lipitor has been linked to certain wholesalers, and highlighted another area of concern: the country's sometimes complex drug distribution system.
Though manufacturers sell their drugs directly to dispensers, such as hospitals or pharmacy chains, in most cases they sell them to wholesalers. That process can start a chain of reselling of the drugs beginning with large, established wholesalers to smaller ones before they reach pharmacies.
A report on the drug wholesaling industry prepared for the FDA in February 2001 details this possible chain of events: A drug company discounts its prices to meet a quarterly sales goal or reduce inventory before a price increase. These discounted drugs are sold to a large wholesaler - such as Cardinal Health or McKesson - which in turn seeks to unload the product quickly to recoup a large investment or make room in its warehouse.
Such a pattern continues to smaller and smaller wholesalers, known as "secondary wholesalers." The report concludes that it is common for drugs to change hands five to seven times before reaching a pharmacy or point of retail sale.
A Florida grand jury examining the safety of medicines found that counterfeits enter the market through corrupt secondary wholesalers. Hubbard, of the FDA, calls this "willful blindness."
Nearly 1,400 wholesalers have licenses to sell medicines in Florida, according to the grand jury report released in February. In New Jersey, 910 wholesalers are registered for sale of medicines, said Nathan Rudy, spokesman for the state Department of Health and Senior Services, which registers them. These registrations cost $200 or $500 if the wholesaler has more than one location in the state, and they include sales of medical devices and over-the-counter products in addition to prescription drugs.
Frederick Trinkley, president of the New Jersey Pharmacists Association, said the vast majority of drug stores in the state deal with wholesalers that buy directly from the manufacturer.
Trinkley, who owns Lambertville Pharmacy in New Jersey, said he has returned pills to manufacturers when they look suspect, such as when too many are broken or look flaky. Upon being tested, they have proved genuine, Trinkley said.
"You never want to take a chance," he said. "There's a lot of gray areas where all of this can happen."
Comment by clicking here.