[ J E W I S H L I V I N G ]
perspective
An end to pretending
By Michael Kelly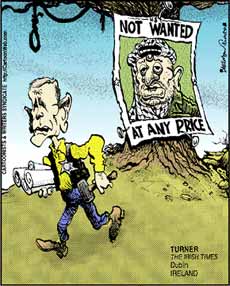 The United States -- for the next three years at least -- is out of the old fraud game. From now on, we do business with people who do honest business with us. That is radical, and it will produce radical results.
informed sources
The President's Middle
East Peace Plan
By Cal Thomas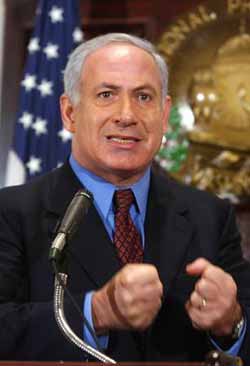 In a phone conversation from Israel, former Prime Minister Benjamin Netanyahu told me he was mostly pleased with the president's remarks. Netanyahu felt he was sandbagged by President Clinton into making concessions to Arafat without reciprocity at the Wye River, Md. summit meeting in 1998.
outlook
Bush's Plan Clear-sighted, Doable
By George Will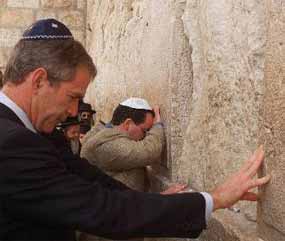 President Bush's Monday statement was the most clearsighted U.S. intervention in the Israeli-Palestinian crisis in the 35 years since the 1967 war, and perhaps in the 54 years since the founding of Israel. It enunciated a policy that makes eventual peace at least conceivable, and meanwhile frees the president to pursue the global anti-terrorism agenda articulated in five other speeches in the past year.
DEAR JWR READERS
JWR IN THE NEWS --- LITERALLY!


Your favorite website was recently profiled by the prestigious wire service, United Press International (UPI). Writer Lou Marano did an absolutely amazing job capturing, not only what makes JWR tick --- but also the overall situation we are facing. If you have a free moment, click here to view the feature-length article.


In friendship --- and gratitude,
Binyamin L. Jolkovsky,
Editor in Chief
JewishWorldReview.com


[ D A I L Y I N S P I R A T I O N ]



WISDOM EACH DAY:
True happiness is obtainable






[ L I F E S T Y L E S ]

Dr. Peter Gott: More on herbal therapy

'The pill' not linked to breast cancer

Consumer Reports on JWR: Good news for pedal-pushers



[ I N S I G H T ]


Suzanne Fields: No common sense and no love of country (GREAT!)

Michael Kirkland: High Court prepared to allow vouchers for religious education

Richard Lederer: On Language: Suppository questions (FUN!)

Steve Young: Apocalypse now!?

Argus Hamilton's political zingers!

Capital Comment: Daily news notes, political rumors and important events that shape politics and public policy in Washington and the world

Robert Tracinski: Martha and the tall poppies

Matt Towery: The coming election: Seeking change for the sake of change?

Martin Gross: What is wrong with the State Department?

Bob Tyrrell: The perfect book for Hillary

Marianne M. Jennings: Nick not right (OUCH!)

Larry Kudlow: Did Bush steel our market?

Larry Elder: Andy Rooney comes clean: media bias --- can they still deny it?





[ W O R T H 1 0 0 0 W O R D S ]

Mallard Filmore

Jack Higgins

Bob Gorrell

John Deering

Lurie's World

Jeff Stahler

David Cox

(Att. working columnists and editorial cartoonists: Think you have what it takes to be featured on JWR? Drop us a note. And readers: We're always open for suggestions!)



[ F A S T P O L I T I C S&nbsp ]








require ("t-ssi/rtorah.html"); ?>