[ J E W I S H L I V I N G ]
wake-up call
How Arafat Wags the Dog
By Eric Dezenhall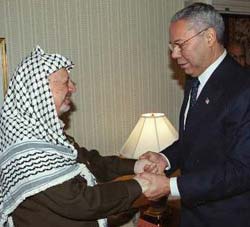 It's no secret that Israel is losing the PR war. The president of Nichols-Dezenhall Communications Management Group, a leading crisis management firm with offices in Washington, Los Angeles and London, offers some advice.
yiddishe kups
Helping our kids
deal with trauma
By Dr. Abraham Twerski, M.D.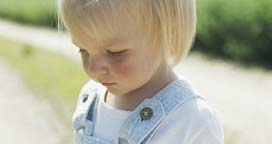 Just as knowing what to expect of ourselves is important in coping with the aftermath of a trauma, so it is important to know how children are likely to react. In addition to insomnia some kids are sleeping closer to their parents. To be sure, the tension does not effect everyone equally, but there are subtle emotional and physiologic changes that kids are experiencing.
Our contributor -- a world renowned psychiatrist and author of our daily inspiration column (see below) -- tackles the issue of self-esteem and does not exclude the spirituality component. No, folks, "Dr. Phil" he certainly is not!
perspective
Establishing 'givens' in
Middle East geo-politics
By Jack Kemp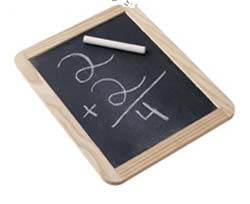 It's high time that we establish guidelines of what is and is not negotiable.
DEAR JWR READERS
JWR IN THE NEWS --- LITERALLY!


Your favorite website was recently profiled by the prestigious wire service, United Press International (UPI). Writer Lou Marano did an absolutely amazing job capturing, not only what makes JWR tick --- but also the overall situation we are facing. If you have a free moment, click here to view the feature-length article.


In friendship --- and gratitude,
Binyamin L. Jolkovsky,
Editor in Chief
JewishWorldReview.com


[ D A I L Y I N S P I R A T I O N ]



WISDOM EACH DAY:
Only a fool would surrender this




[ L I F E S T Y L E S ]

Consumer Reports on JWR: Keeping your backyard alive in a drought

Dr. Ed Blonz: Legit nutritionists

Suit against a Catholic church ... by members not living up to its ideals

Police given free rein on buses

'Breakthrough' diabetes drug tested

Here's a tip: IRS will now be scrutinizing waiters, bellhops and other 'service staff'

[ I N S I G H T ]



Joe Bob Briggs: Schizo man, ID yourself

David Grimes: Watching enough commercials?

Bill Steigerwald: The FBI is rebounding … 10 Minutes with Ronald Kessler (SMART!)

Argus Hamilton's political zingers!

Capital Comment: Daily news notes, political rumors and important events that shape politics and public policy in Washington and the world

John Ziegler: Corporate censorship is getting scary (OUTRAGEOUS!)

Jack Kelly: Homeland insecurity: Why the military is so messed up

Laura Ingraham: Picking the next chief

John Leo: Going soft in the head (OUTRAGEOUS II!)

Clarence Page: Reporting still risky for Haiti's press

Leonard Pitts, Jr: Stuffy 'correctness' robs races of give and take

Doug Bandow: Killer teeth?

Betsy Hart: The "whore wars"

Paul Greenberg: Tread on us: How the press fooled itself (EXCELLENT!)

Diana West: Terrorism at the United Nations

Mort Zuckerman: Time to crack down: Where is the outrage?

David Horowitz: Missing diversity

Cal Thomas: The Catholic (universal) problem





[ W O R T H 1 0 0 0 W O R D S ]

Mallard Filmore

Wayne Stayskal

Mike Lukovich

Mike Shelton

Gary Varvel

(Att. working columnists and editorial cartoonists: Think you have what it takes to be featured on JWR? Drop us a note. And readers: We're always open for suggestions!)



[ F A S T P O L I T I C S&nbsp ]








require ("t-ssi/rtorah.html"); ?>