[ J E W I S H L I V I N G ]
outlook
The Jewish Ethicist
By Rabbi Dr. Asher Meir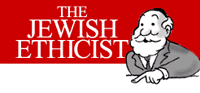 Q: Customers feel they're being cheated by my prompt service. Can I drag out the repairs?
reality check
Two states of mind
By Cal Thomas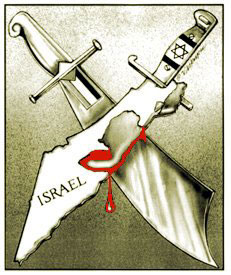 The Bush administration ought to give itself a green light to topple Saddam Hussein. That would send a clear message to the Arab world that the United States will fight terrorism anywhere American interests are threatened. Only then might it be possible for a "moderate" leader to replace Arafat and for Israel to have a legitimate negotiating partner. But not before.
the talkies
Hollyweird is whitewashing Arab terrorism and we reward them
By Benjamin Shapiro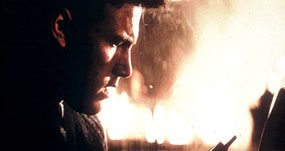 As a good American, I have a burning hatred of "neo-Fascists" just as much as the next guy, but whitewashing Tom Clancy's "The Sum of All Fears" greatly angers me. Last time I checked, neo-Nazis weren't blowing up towers, killing American journalists or killing Israeli civilians. The real threat today is Islamic murderers and terrorists. And tomorrow's threat is Palestinian terrorists, who will soon reach America's shores.
DEAR JWR READERS
JWR IN THE NEWS --- LITERALLY!


Your favorite website was recently profiled by the prestigious wire service, United Press International (UPI). Writer Lou Marano did an absolutely amazing job capturing, not only what makes JWR tick --- but also the overall situation we are facing. If you have a free moment, click here to view the feature-length article.


In friendship --- and gratitude,
Binyamin L. Jolkovsky,
Editor in Chief
JewishWorldReview.com


[ D A I L Y I N S P I R A T I O N ]



WISDOM EACH DAY:
Wise people judge themselves favorably




[ L I F E S T Y L E S ]

Consumer Reports on JWR: Hold your fire! These tissues are best

Dr. Peter Gott: Neosporin, a common allergen; excessive X-rays

Device helps heart failure patients

Fear greatest threat of dirty bomb

Government buys nuke treatment pills

'Human rights' groups whine about naughty Amerika


[ I N S I G H T ]



Linda Chavez: A symbol of hate for sale on the main street of a small town in Virginia --- and the American way

Art Buchwald: The Accused


---
VICTIMS OF EMINEM'S LATEST VERBAL ASSAULTS AGREE TO MEND THEIR WAYS
Lynne Cheney, Moby, Thousands of Others Take Rapper's Criticisms to Heart — Andy Borowitz
---
Argus Hamilton's political zingers!

Capital Comment: Daily news notes, political rumors and important events that shape politics and public policy in Washington and the world

Bill Schneider: Triggering unintended consequences

Walid Phares: Plans for 'Islamic bomb' are well underway (SPOT-ON!)

Lou Marano: Is America ready for child enemy soldiers? They're on the way

Geoffrey Nunberg: On language: Roil pain

David Silverberg: Pentagon Perspective: Getting ready for the big changes

Suzanne Fields: Refusing to sit still for sat exam silliness

Paul Greenberg: Amateur hour

Jonah Goldberg: Hispanic terrorist proves profiling works? You bet it does!

Martin Gross: The wishes of one appointee should not be the determinant of whether many of us live or die

Tony Snow on the issues of the day

Larry Elder: The Bono/O'Neill Magical Third World Tour

Bob Tyrrell: Daschle must begin to act like an adult

Ann Coulter: This whistle-blower they like

Thomas Sowell: Time to confront the great dangers in trying members of international terrorist organizations in our courts





[ W O R T H 1 0 0 0 W O R D S ]

Mallard Filmore

Joe Heller

Lurie's World

Bob Gorrell

Jack Higgins

Mike Lukovitch

Mike Shelton

(Att. working columnists and editorial cartoonists: Think you have what it takes to be featured on JWR? Drop us a note. And readers: We're always open for suggestions!)



[ F A S T P O L I T I C S&nbsp ]








require ("t-ssi/rtorah.html"); ?>