[ J E W I S H L I V I N G ]
outlook
"Challah": More than
a mundane mouthful
By Rabbi Berel Wein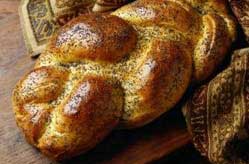 The Torah teaches us that "man does not live by bread alone." Thus, bread -- to truly have meaning beyond its essential physical, hunger-satisfying quality -- must somehow be associated with the spiritual.
yiddishe kups
Psychological fallout in
the shadow of terrorism
By Dr. Abraham Twerski, M.D.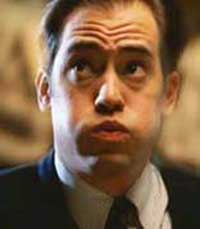 We live in an era of suicide bombers and the terrorist threat. Many of us have been shocked into thinking more seriously about our priorities and the purpose of life. We seek refuge in a renewed sense of meaning in our lives. But how do we ensure the mental health of our children? How can we help them feel safe?
The second in a series by the author of our daily inspirational column.
reality check
Why the wait, Sharon? Just do it
By Jackie Mason & Raoul Felder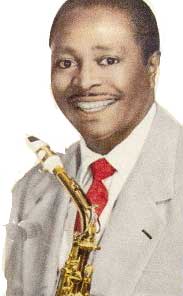 "Is You Is Or Is You Ain't My Baby," although written by Louis Jordan in 1944, ought to be the song that Ariel Sharon should be singing with a chorus in the background led by President George Bush. The "baby" they should be singing about is Yasser Arafat and the answer should be "no."
[ D A I L Y I N S P I R A T I O N ]



WISDOM EACH DAY:
One time when one may consider himself wise and important




[ L I F E S T Y L E S ]

Dr. Robert A. Wascher's health report: New coronary artery stent reduces risk of restenosis; possible cause of Parkinson's Disease identified; more

The Technology Report

Study: Medicare shortchanges senior health

Bush: Refocus $cience on terrorism

Consumer Reports on JWR: Choose your PDA




[ I N S I G H T ]



Leonard Pitts, Jr: A gift of the Masai

Bill Steigerwald: On Media: America, warts and all

Tom Purcell: Legal rights for animals?

Capital Comment: Daily news notes, political rumors and important events that shape politics and public policy in Washington and the world

Norah Vincent: Media can dish it out but can't take it

Argus Hamilton's daily chuckle (ZINGERS!)

Lenore Skenazy: He who brings menus deserves praise

Lori Borgman: Garage Sale Treasures

Andy Rooney: The Kashmir maven

Bill Tammeus: Life rebukes death's power (POWERFUL!)

Diana West: Spa Gitmo

Robert W. Tracinski: Time's up for Pakistan

Wesley Pruden: Looking for thugs where they aren't (EXCELLENT!)

MUGGER: Seventh-inning stampede

Jeff Jacoby: The cost of a death-penalty moratorium

The Medicine Men: Medical Privacy Lost: A hippo on the healthcare back!

Lewis A. Fein: The Enemy of Eloquence (OUCH!)

Michelle Malkin: Forcing doctors to kill

Mona Charen: Must congress declare war on Iraq?

Charles Krauthammer: Why didn't they call the cops?

Thomas Sowell: Global lying





[ W O R T H 1 0 0 0 W O R D S ]

Mallard Filmore

Bob Gorrell

Gary Varvel

Jack Higgins

Jeff Koterba

Jeff Stahler

Joe Heller

Mike Shelton

(Att. working columnists and editorial cartoonists: Think you have what it takes to be featured on JWR? Drop us a note. And readers: We're always open for suggestions!)



[ F A S T P O L I T I C S&nbsp ]








require ("t-ssi/rtorah.html"); ?>