[ J E W I S H L I V I N G ]
perspective
On the Jewish Question:
A conversation across generations
By David Gelernter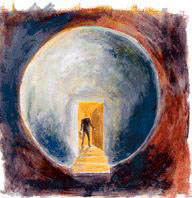 Nothing, and we do mean NOTHING, gives perspective to the future like the past. If one has ANY doubt about where the political situation COULD go, read this chilling, documented article.






outlook
Self-esteem in the
face of world terrorism


By Dr. Abraham Twerski, M.D.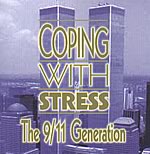 We've arranged for a world-respected psychiatrist to share his wisdom on an area that for too long has been synonymous with those who do not share our beliefs and values. Readers of the author's daily inspirational column -- found below -- know he's anything but a "Dr. Phil" clone.
perspective
A Cold Warrior's lessons
for the Middle East
By Amity Shlaes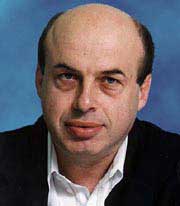 Can the cold war's lessons also be applied to the West's central problem, the Middle East?
Yes indeed, says at least one party on the scene -- Natan Sharansky, Israel's deputy prime minister. Mr. Sharansky is pushing a reform plan for the Palestinians. Our great mistake in the Middle East over the past decade, he says, is failing to recognize the truths of the old superpower stand-off.
[ D A I L Y I N S P I R A T I O N ]



WISDOM EACH DAY:
Guarding the defining feature of a human being




[ L I F E S T Y L E S ]

Dr. Peter Gott: Diagnosing Dementia

Sensors could lead to 'smart tires'

Cloning used to create functioning kidney

Automakers: Fuel cell cars by 2010

For-profit hospital patients, higher risk

Consumer Reports on JWR: Drying out a damp basement




[ I N S I G H T ]



Joe Bob Briggs: Don't call on me (GREAT!)

Art Buchwald: RED ALERT

Capital Comment: Daily news notes, political rumors and important events that shape politics and public policy in Washington and the world

Lenore Skenazy: Relish This! The World Trade Center Hot Dog Guy has been found

Argus Hamilton's daily chuckle (ZINGERS!)

Frank J. Gaffney, Jr: The next 'Day of Infamy'?

James K. Glassman: Say it ain't so, George

Stanley Crouch: Only the evil escape lives of pain & sorrow (EXCELLENT!)

Dennis Byrne: Who needs common-sense when we have 'studies'?

Diana West: Can rock gods save the queen?

John Ziegler: The absurdity of "punditry" (MUST-READ!)

Laura Ingraham: The Bush administration's foul ball

John Leo: An unspoken threat

Clarence Page: Fix FBI's culture gap first

Jack Kelly: A new draft for the 'war on terror'? (DIFFERENT!)

Leonard Pitts, Jr: Now what? Use your 9/11 pain to combat complacency

Tony Snow on the issues of the day

Cal Thomas: It's time to go on the offensive against terrorism





[ W O R T H 1 0 0 0 W O R D S ]

Mallard Filmore

Michael Ramirez

Mike Lukovich

Gary Varvel

Wayne Stayskal

Jack Higgins

John Deering

Bob Gorrell

(Att. working columnists and editorial cartoonists: Think you have what it takes to be featured on JWR? Drop us a note. And readers: We're always open for suggestions!)



[ F A S T P O L I T I C S&nbsp ]








require ("t-ssi/rtorah.html"); ?>