[ J E W I S H L I V I N G ]
perspective
Jews are wrong to worry about America, right to be alarmed about the rest of the world
By Jonathan Tobin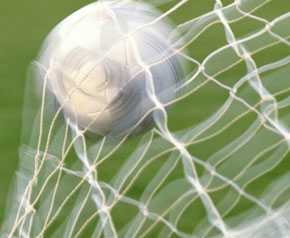 It's true that soccer is a hugely popular youth sport in this country these days, but despite all the hype about the World Cup, the sport that the rest of the world knows as "football" is still relegated to minor league status on these shores.
And that is why I am not worried about the fate of American Jewry.
What does one thing have to do with the other?
It's simple. America is different.
controversy!
Why is America replacing a failed terrorist round-up with bribery?
By Thomas H. Lipscomb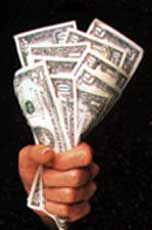 The six month long military assistance advisory pact between the United States and Philippine governments designed to root out Al Qaeda-supported terrorists has reached the ultimate absurdity. With barely 8 weeks left to go before American troops leave the Philippines with little accomplished, the United States Government has given up and resorted to a simpler policy--- bribery.
europe diarist
Fanning the flames of anti-Semitism
By Suzanne Fields
Our correspondent, in Europe, examines the ever-changing political scenario and comes away with a more balanced picture of reality.
[ D A I L Y I N S P I R A T I O N ]



WISDOM EACH DAY:
The greatest adversity is not outside of us




[ L I F E S T Y L E S ]

Dr. Ed Blonz: Are fruits OK to eat with veggies?; about those shake diets …

Technology tackling translation tasks

Circumcision may reduce HIV transmission

Bruce Williams on JWR: Social Security and tax evasion; who gets the house?




[ I N S I G H T ]



Don Feder: I committed one of the seven deadly sins of airport security … and barely lived to tell about it

David Grimes: Throwing your vote to the dogs

Argus Hamilton's daily chuckle (ZINGERS, SUPER-SIZED!)

Capital Comment: Daily news notes, political rumors and important events that shape politics and public policy in Washington and the world

Bob Greene: Tuxedos, wine, soft music and metal detectors

Kathleen Parker: Oh, yeah? Well, yippee-yi-o-ki-yay to you, too

Paul Greenberg: Conventional wisdom down the tubes (GREAT!)

Jonah Goldberg: Dire straits: India and Pakistan are brothers with arms

Michael Ledeen: Ridiculous, even for a journalist

Jeff Jacoby: Executing 'children,' and other death-penalty myths (SPOT-ON!)

Charles Krauthammer: A Token for Russia

Chris Matthews: Vote watch: California and Florida

MUGGER: Ditch Darren Oliver

David Limbaugh: Getting back to reality (EXCELLENT!)

Nat Hentoff: John Ashcroft's in your computer

Mort Kondracke: McCain to Lead New Reform Fight For Free TV Time

Wesley Pruden: The salon-keeper's joke on der Fuehrer

George Will: The Law vs. Good Sense

Bill O'Reilly: On fighting evil

Thomas Sowell: Priceless politics





[ W O R T H 1 0 0 0 W O R D S ]

Mallard Filmore

Michael Ramirez

Gary Varvel

Wayne Stayskal

Jeff Stahler

John Deering

Bob Gorrell

(Att. working columnists and editorial cartoonists: Think you have what it takes to be featured on JWR? Drop us a note. And readers: We're always open for suggestions!)



[ F A S T P O L I T I C S&nbsp ]








require ("t-ssi/rtorah.html"); ?>