May 1, 1998 / 5 Iyar, 5758

Jerusalem Moments

a photo essay by renowned photojournalist and fine-art photographer Judah S. Harris

It was while spending a year of study abroad during college that American photographer Judah S. Harris first discovered Jerusalem.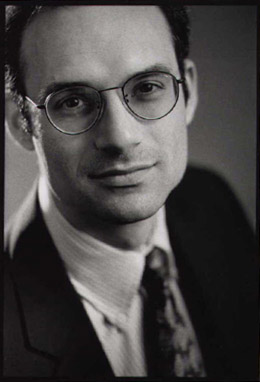 Over the last fourteen years, Harris has returned to Israel to document the city and its inhabitants. His color and black-and-white images portray daily life in Jerusalem — the people and the places, the ageless walls and the modern construction, the colors and the contrasts.
For centuries, civilization has remembered Jerusalem; indeed, it has bonded itself physically, spiritually, and permanently to this eternal city.
Today, the focus remains on Jerusalem. Celebrations of the 50th anniversary of Israel and global hopes for peace in the region have heightened public interest in the geography, history and symbolism of the city.
Harris' work captures an essence of Jerusalem's tapestry. His appreciation of the city, fluency in Hebrew and unique rapport with people have resulted in a compelling series of photographs that, presented here as a photo essay, should grab all viewers who, while aware of her past and hopeful for her future, seek an intimate look at today's Jerusalem.
---
"Whether I'm photographing the March of the Living in Poland, Ethiopian Jews in their trailer park-like caravan complexes, or everyday experiences, I feel a responsibility as a photographer and as a Jew to document contemporary Jewish life. Sometimes, I've tried to imagine what it might have been like to photograph various events throughout Jewish history. The challenge is to feel a part of that continuum. Personally, I plan on living in Israel. When I get married and have children, my responsibilities at home will be paramount, but I'll still travel the world in search of pictures."
---
Judah S. Harris is a photojournalist and fine art photographer based in New York City. His photography has been sought by the likes of The New York Times, Doubleday Books, BMW and AT&T, and has been featured in exhibits at The Jewish Museum, Beth Hatefutsoth and the Klutznick National Museum in Washington, D.C. He shares his vision with audiences from teens to seniors in frequent speaking engagements.
Enter the photo essay
---
© 1998 Judah S. Harris. All photographs herein are fully copyrighted. Viewing of this exhibit is conditional upon agreement that no image will be reproduced in any form. For additional information, please call (212) 927-3360.