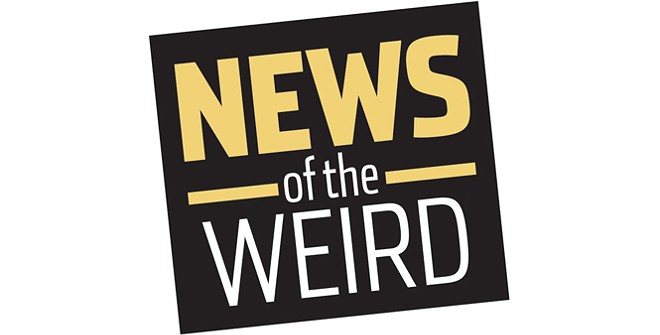 • Los Angeles County Sheriff's deputies responded to a home in Saugus, California, on April 7 after a dispute over toilet paper turned violent, CNN reported.
A 26-year-old man was arrested and charged with battery after his mother told deputies he had punched her.
Sheriff's department spokesperson Shirley Miller said the man had accused his mother of hiding toilet paper, which she admitted to deputies, saying her son was using too much.
"This is the first arrest I've heard of that started out over an argument over toilet paper," remarked Miller. [CNN, 4/8/2020]
• A man in Heckmondwike, West Yorkshire, England, set out to build a deck in his back garden in early April and uncovered a mystery.
As John Brayshaw, 40, began digging post holes, he unearthed an automobile buried on its side, Yahoo News UK reported. "I thought it was an old air raid shelter at first, then I saw the roof," Brayshaw said. "Then I kept digging and saw the door, the steering wheel and realized it was a full car, complete with the registration plate. The only thing that was missing was the wheels."
Brayshaw, who has owned the home for about six months, believes the 1955/56 Ford predates the previous owners, who resided in the home 50 years. [Yahoo News UK, 4/10/2020]