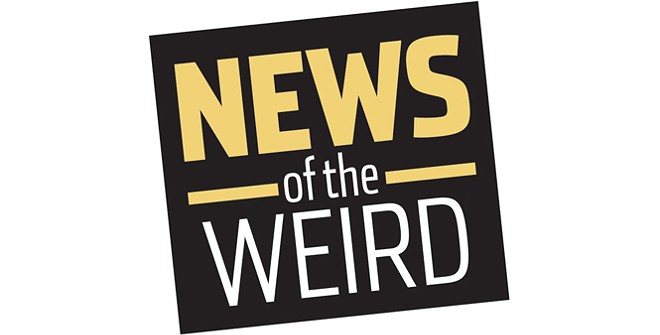 • Amy Simonson and Dan Stuglik proceeded with their planned wedding on April 4 in Pokagon, Michigan, but the coronavirus pandemic forced them to get creative.
While the original guest list of 150 people had to be pared down repeatedly as restrictions were placed on public gatherings, Stuglik was determined that his bride not walk down the aisle between empty pews in the Old Rugged Cross Church.
He hit upon the idea of filling the church with cardboard cutouts of family and friends and stopped by Menasha Packaging Co. to ask for help.
Employees Ted Harris and Luke Arendash jumped at the chance.
"(Stuglik) was just looking for a general person shape, but I was able to make it a little bit more realistic audience for them," Harris told The Herald Palladium.
The company supplied more than 100 cutouts of varying sizes, shapes and hairstyles. The newlyweds moved their reception to October and canceled their honeymoon in Newport, Rhode Island, but Stuglik said they "both have peace now, because it's stripped down to what it should be, which is us and G od, getting married." [Herald Palladium, 4/1/2020]
• Our four-legged friends are taking advantage of the COVID-19 lockdown in multiple cities, United Press International reported: On March 31, 122 Kashmiri goats took over the Welsh town of Llandudno, eating gardens and sleeping in the yards; on April 6, residents of Calgary, Alberta, Canada, reported a large herd of deer casually wandering through neighborhoods; in Gir, Gujarat, India, citizens were warned on April 5 to stay inside not only because of the pandemic but because a large lion was nosing around the city; at a Fast Stop store in Gatlinburg, Tennessee, a bear took the low-traffic opportunity to dumpster dive on April 3; and in the Central Region of Singapore, witnesses captured video of a horse galloping through the empty streets of Bukit Timah on April 6.
She had escaped from the Paisano Polo Academy, where the owner said she'd only been loose for about 20 minutes. [United Press International, various]