Jewish World Review May 27, 2005 / 18 Iyar, 5765
HP Pavillion a power-filled portable
By Mark Kellner
http://www.JewishWorldReview.com | Hewlett-Packard Company has been in the news lately for executive changes and up-and-down fortunes in the marketplace, but it's important to remember that HP still has a few "tricks" up its corporate sleeve: this is a company with a heritage of innovation and solid products.

Such traits are evident in a new portable, the HP Pavillion dv4000 (stet), priced around $1,500 depending on configuration. This Windows XP Pro-based portable is hefty, at 6.5 pounds, but its heft is also shown in its capabilities.

This is a full-featured portable PC with a 15.4-inch "widescreen" display that'll do more than justice to any DVD you tote along on a business trip. Its audio system won't fill a concert hall, but will provide enough power to let you view "The Incredibles" happily — or give your presentation some added oomph. And that DVD-playing drive will also burn DVD or CD-ROM discs, letting you pass along data or presentations with ease. There's even an ingenious, PC Card-sized remote control so you can set up the unit as an entertainment device with ease.

In short, the dv4000 is what used to be referred to as a "desktop replacement" notebook computer, one that has enough features to supplant a normal PC. My test unit arrived with 1 Gbyte of RAM, an 80 Gbyte hard drive, and 802.11 b/g (stet) wireless LAN and Bluetooth connections. There's an integrated digital media reader to let you pull images off a digital camera card. As I said, "desktop replacement" describes this unit very nicely.

What's also true is that its performance is rock solid. On a recent trip, I had no trouble plopping it down at a conference and working away; in fact, its built-in wireless antenna did a better job, understandably, than that on a two-year-old Apple Macintosh Powerbook. There are a plethora of controls to easily mute the speakers, useful in a meeting, or kill the wireless antennas, helpful if you want to save power.

A full complement of software titles augment the system, including a 60-day trial version of Microsoft Office, as well as Microsoft Works (a "lite" productivity suite that includes a version of Word and other features) and the Microsoft Money personal finance program. Microsoft's Internet Explorer is also included, but I'd replace that with either the new Netscape 8 or Mozilla Firefox as quickly as possible.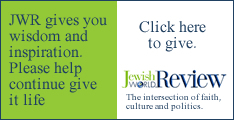 Ports on the unit include those for USB 2.0 and IEEE 1394 peripherals (stet) as well as Ethernet and modem connections. You won't be lost for communication options here. There is a 6-cell lithium ion battery, standard, and a 12-cell battery can be ordered as an extra.

Because this is, really, a desktop replacement, I used it in settings where plug-in electrical power was readily available. At the same time, my sense was that you could expect two to three hours of battery life under even the most high-demand usages, if not more.

There wasn't too much in the dv4000 that I didn't like. It always seems that one connector or another — in this particular instance, the power supply jack — is on what I'd call the "wrong" side of the machine, but that's my quibble and it might not be yours. Overall, this system is an aesthetic delight in jet black tones that brilliantly focus attention on a crystalline display; go a bit larger than the 15.4 inch screen and you might want to put it in your living room, it's that good.

For "road warriors" who want to unwind with a Netflix rental at the end of the day, for college students who need a solid machine for school, or for home users who want "big box" features without the, well, big PC box, HP's Pavillion dv4000 is an excellent buy. Details at www.hp.com.
Every weekday JewishWorldReview.com publishes what many in in the media and Washington consider "must-reading". Sign up for the daily JWR update. It's free. Just click here.
JWR contributor Mark Kellner has reported on technology for industry newspapers and magazines since 1983, and has been the computer columnist for The Washington Times since 1991.Comment by clicking here.
© 2005, News World Communications, Inc. Reprinted with permission of The Washington Times. Visit the paper at http://www.washingtontimes.com