Jewish World Review May 20, 2005 / 11 Iyar, 5765
Alchemy's Mac TV Solution: Good, Not Yet Great
By Mark Kellner
http://www.JewishWorldReview.com | Alchemy DVR is a card that'll slip into G4 and G5 PowerPC Macintosh computers and let you hook up a cable line, over-the-air or satellite antenna, and turn your Mac into a "personal video recorder," or PVR, as well as a rather nice desktop TV.

One of the greatest attractions is the price: $159 for the board and software, which is a bargain of sorts, since competing products, mostly external boxes that connect to the Mac, can cost double that, if not more.

But a bargain is no bargain if it doesn't work: my first unit couldn't be "seen" by the Mac's brain, no matter how hard I tried. A replacement card did work, which leads to a moral: make sure you know the exchange policy of your dealer if you choose to buy one of these. Better still, see if they'll test your card in the store before you go.

When working, however, the card offers some rather elegant features. On learning my ZIP Code (stet), it found the potential cable systems I could use, and let me pick the right one. The card scanned the available channels and stored their names, which were for channels 1-99, since I was connected directly via a coaxial cable and not through a converter. In the latter case, I could probably go through channel 124, which would leave out many premium, or movie, channels.

Despite this limitation, the unit performed very well in terms of tuning and playing video/audio. The Mac I'm using has some very nice external speakers (the JBL "Creature" model) and, coupled with a 20- inch LCD display, make for a very nice viewing experience. Even better, I can watch the TV picture in a small window while working or full-screen.

The PVR features take a bit of getting used to: the Alchemy product uses the online TitanTV listings grid, which is a very good system and which can generate instructions to program the computer to view and record a show. This is done through the Apple iCal (stet) application, which can be a bit balky, and recordings have been somewhat hit-or-miss for me. I've recorded several important shows, but missed others. Bottom line, you'll need to practice with this before depending on your Mac to get the season finale of "Desperate Housewives," reportedly First Lady Laura Bush's preferred Sunday night viewing.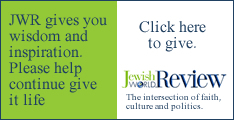 Once you've recorded a show, you might want to put it on a DVD disc for later viewing; the files recorded by the Alchemy, about 10 to 12 GBytes per hour, might need some massaging before such a transfer, since most DVDs are in the 4.7 GB range. To be honest, I've note tried doing this yet, but Apple's iDVD application might hold the answer, or perhaps an adjustment of record settings will do the trick. Unfortunately, the otherwise-comprehensive manual for the Alchemy is silent on what to do in this instance, even if there are hints given.

There's also an infrared remote control you can connect to the card (which also accepts S-Video and composite video cables), but I didn't even bother. My office setup is such that it's easier to use a keyboard or mouse to control the tuner, so I did.

Bottom line: the Alchemy is a good product, but it may need some refinement from its maker — and a steeper learning curve for users like me — before it qualifies as great. But if all you want or need to do is record and/or view TV at your desk, it's a tremendous bargain. Details can be found online at http://www.miglia.com/index.html
Every weekday JewishWorldReview.com publishes what many in in the media and Washington consider "must-reading". Sign up for the daily JWR update. It's free. Just click here.
JWR contributor Mark Kellner has reported on technology for industry newspapers and magazines since 1983, and has been the computer columnist for The Washington Times since 1991.Comment by clicking here.
© 2005, News World Communications, Inc. Reprinted with permission of The Washington Times. Visit the paper at http://www.washingtontimes.com